Reading Time:
2
minutes
I was lucky enough to be in the UK for a snow storm. Seemed like a good excuse to put together my LEGO City Heavy Cargo Transport and take some outdoor shots.This set is just great – review coming soon – and looked quite at home pushing through the heavy snow. It was fun finding locations with my eldest to shoot it and show off this great model. And the snowy backdrop of the garden did nothing but compliment it.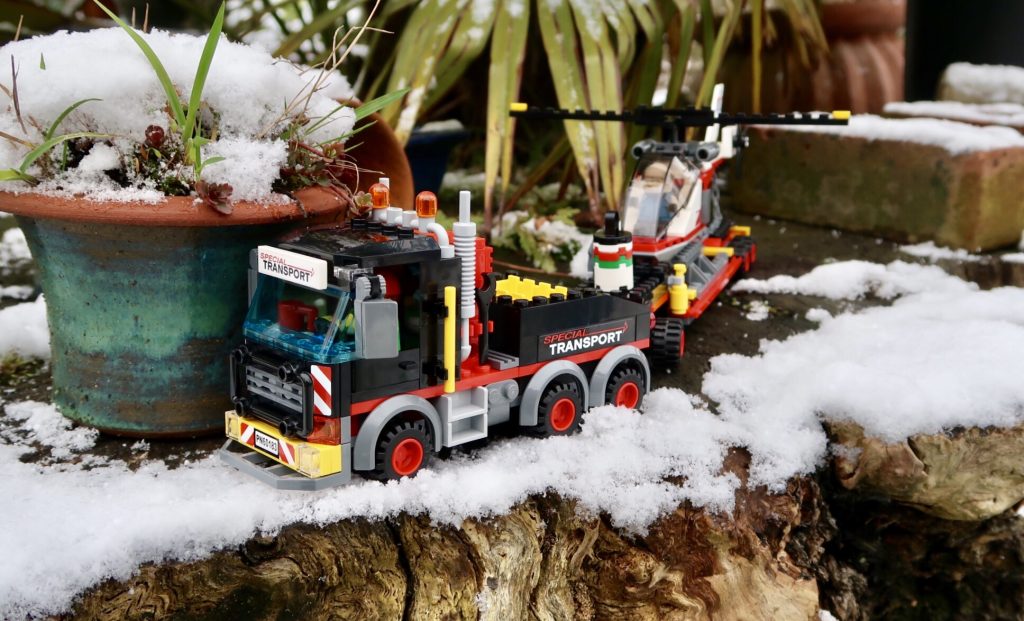 Better yet, the helicopter looked quite happy rising above it all and zooming through and over the garden ornaments. Had to modify the blades on the helicopter a little to make it fit through that gap.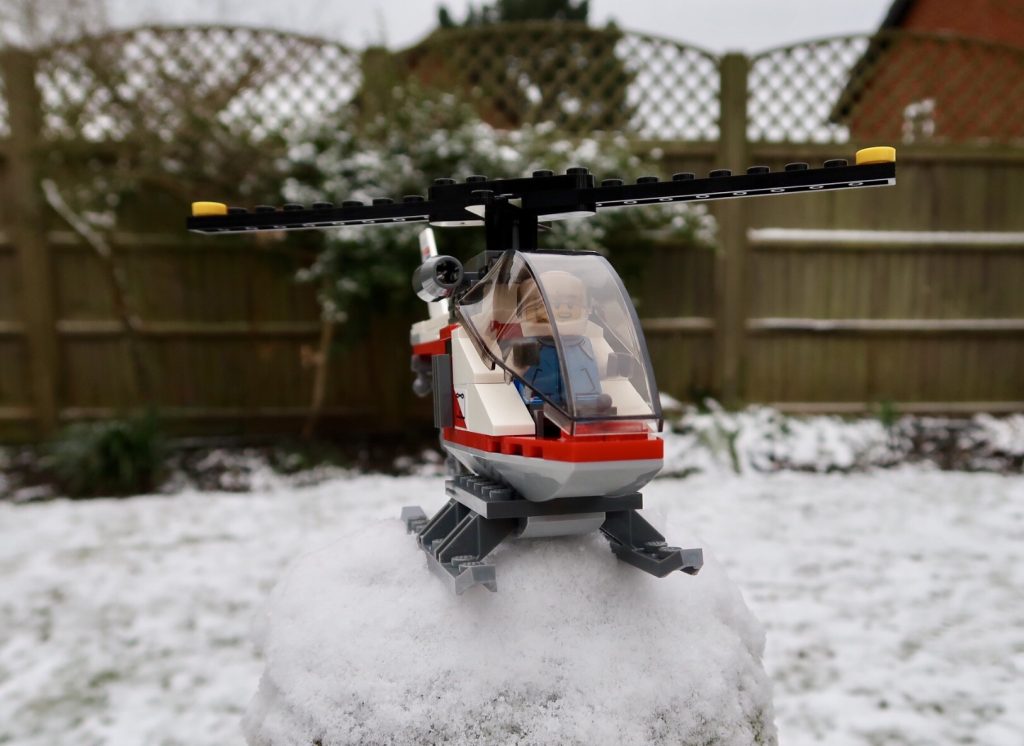 I'm a little bit in love with this model and what the LEGO Designers have done here. I'll be posting a review soon so be sure to check back.
And if you like the photos, please be sure to comment and share them. And follow me on Twitter and YouTube.
LEGO City Heavy Cargo Transport 60183 Photos