Reading Time:
6
minutes
LEGO's relationship with NASA seems to be the gift that keeps on giving! And this time they have – again – delivered us the famous Space Shuttle Discovery and Hubble Telescope.
I'm a massive fan of the Space Shuttle and I remember having a huge cutaway poster of this ship. LEGO has created its most detailed version of the iconic ship, complete with an interior and working cargo bay with this set.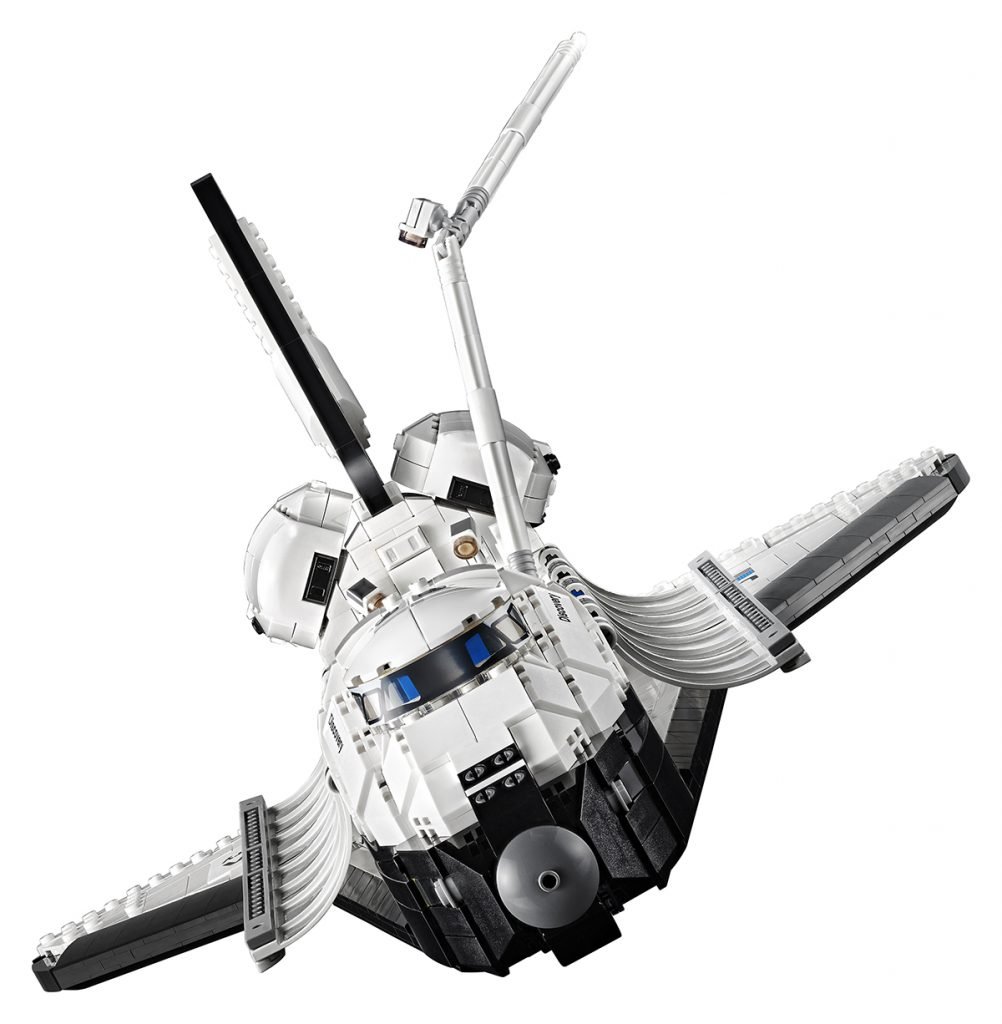 I just love the profile that the designers have captured. The shape of the Space Shuttle is sleek and not an easy shape to create and they've really nailed it. If you're not familiar with how this spaceship works, it piggybacks on booster rockets and a huge fuel tank to get into space, then completes its mission then glides back down to land. You can see this in the previous Shuttle Expedition(10231) set.
And as if the shuttle wasn't amazing enough, they've included the Hubble space telescope as cargo. And it has been given the same level of love and attention in how it's been crafted.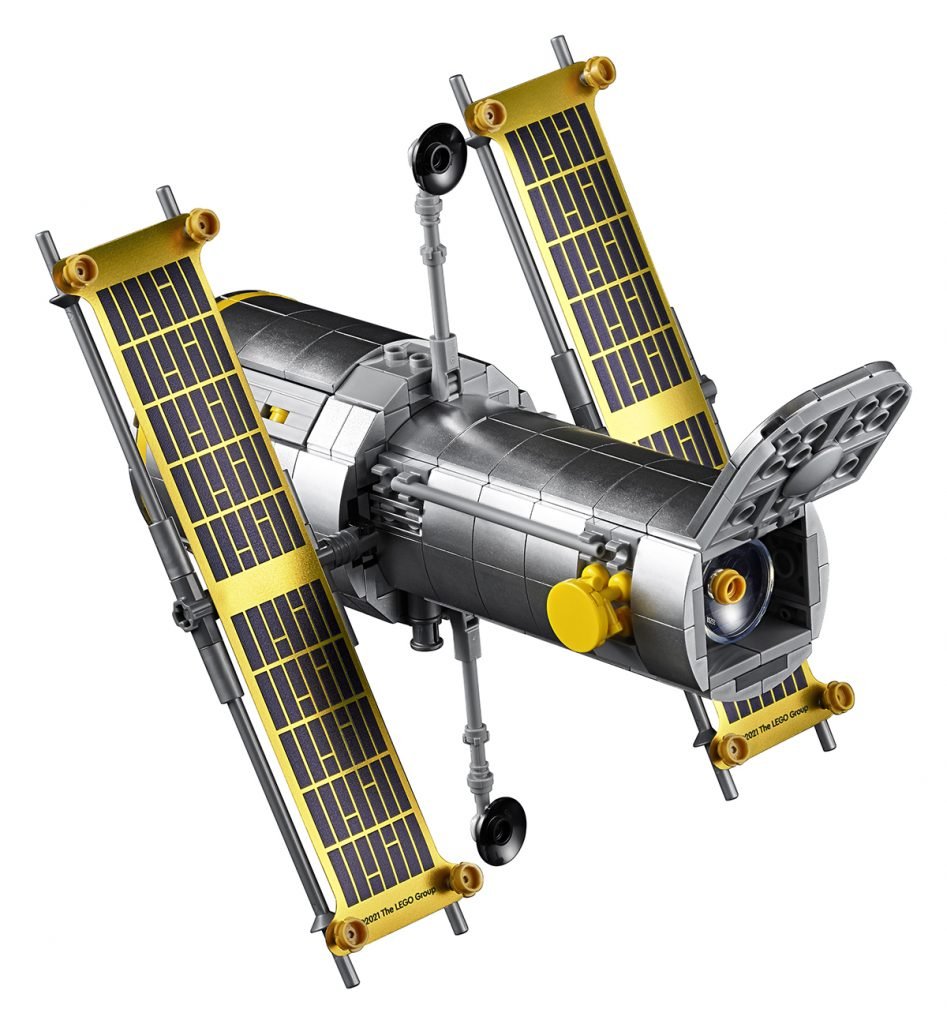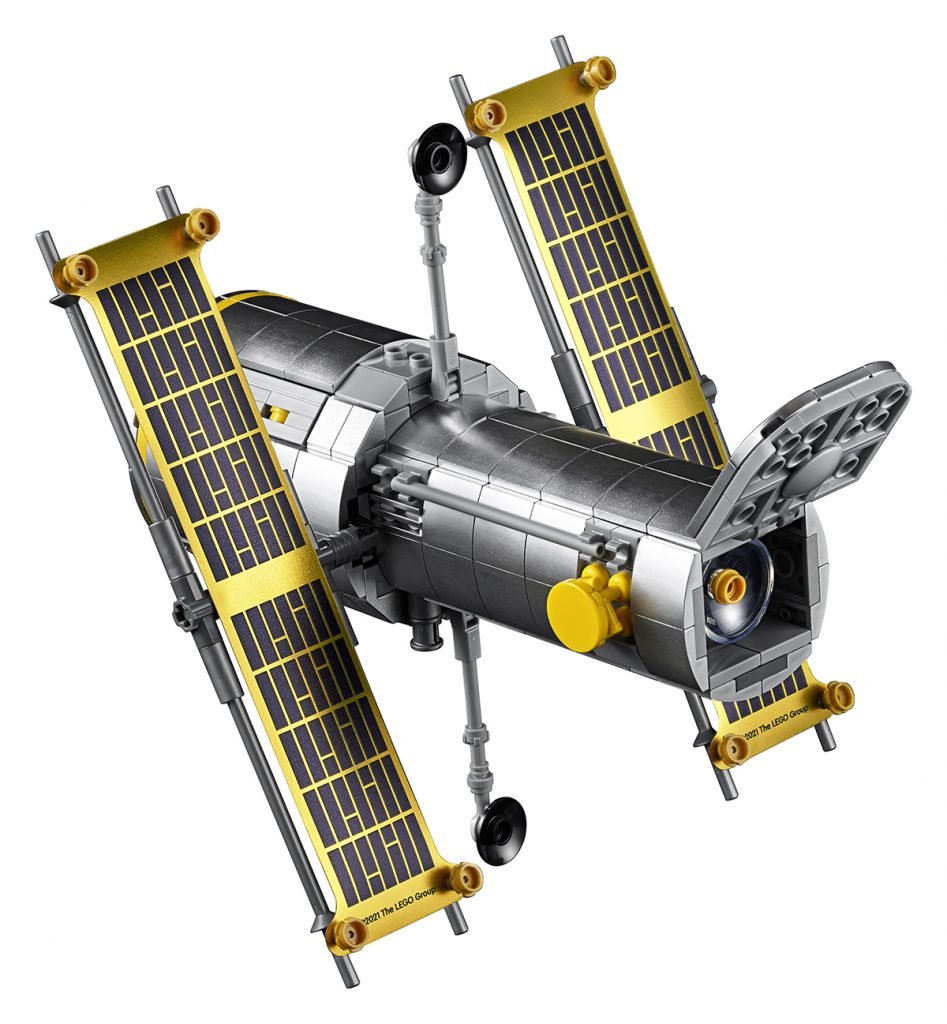 Personally, I'm pumped for this set. it's an absolute stunner and LEGO has once again worked hard to relieve our wallets of some cash.
Let me know your thoughts in the comments. Are you planning to jump on the latest LEGO NASA bandwagon or letting this one space in favour of a Space X offering?
Side note. When I was a kid, I built my own version of the shuttle. It was bigger than this and had a full(ish) interior. I'm hoping to find the photos of it.
10283 NASA Space Shuttle Discovery Official LEGO Press Release
LEGO JOINS FORCES WITH FORMER ASTRONAUT DR. KATHY SULLIVAN TO LAUNCH NEW LEGO® NASA SPACE SHUTTLE DISCOVERY SET

The LEGO Group announces new LEGO® NASA Space Shuttle Discovery set – aimed at adults
Officially revealed by former NASA Astronaut Dr Kathy Sullivan who was part of the original NASA STS-31 mission, over 30 years ago, which launched the Hubble Telescope – capturing images of our universe, to help us understand more about the great beyond
Now the LEGO Group has also asked the public how essential space exploration is with 72% of people stating is it essential and 71% believing that there is life on other planets. The survey also revealed that over half believe space tourism will exist in the next 30-years!

22 March 2021: To celebrate the launch of the new LEGO® NASA Space Shuttle Discovery, the LEGO Group spoke exclusively to Former NASA Astronaut Dr. Kathy Sullivan to reveal details of her experience onboard the original NASA STS-31 mission and how the real-life space shuttle compares to the LEGO model's detailed reimagination of the spacecraft and famous Hubble Space Telescope.

Filmed at COSI (Center of Science and Industry), the fascinating interview, which is now available on lego.com/gobeyond, Dr. Kathy Sullivan reveals details about the incredible mission, which launched the Hubble Space Telescope into the cosmos – enabling NASA, and scientists around the world, to explore more of the universe than ever before. The interview also delved into Dr. Sullivan's thoughts on encouraging more young people into STEM careers and the future of space exploration.

The new LEGO NASA Space Shuttle Discovery, which was developed in collaboration with NASA, is a complex 2,354 piece build that pays homage to this pioneering moment in space history and marks the 40th anniversary since the first Space Shuttle flight on 12th of April 1981. The set, aimed at adults, features the Discovery orbiter with functional landing gear, payload bay doors, elevons and rudder; and the famous Hubble Space Telescope, which can either be folded and contained within the payload bay or expanded with solar array and displayed separately. Both also come with a display plaque which features key data from the mission.

Commenting on the set, Dr. Kathy Sullivan said, "I was thrilled to see the space shuttle in LEGO form, and was very impressed by the amount of intricate detail they have managed to recreate from the module where we used to sleep and eat through to what we called the "milk stalls" on the telescope. Looking at the model, it was great to reminisce about my experiences in space launching the telescope for the first time. Hubble is definitely the highlight of my career."

This LEGO model is a great way for LEGO builders and space fans alike to get excited about space travel and learn more about the famous mission in a fun and engaging way."

Just over 30 years on from the original mission, The LEGO Group wanted to delve deeper into people's passions for space to really uncover what they think of the great beyond. Including, what the next 30 years could hold, the future of space travel and if there really is life on mars.

Key findings include:

72% of people label Space exploration as being "essential"
Finding out more about the universe and making scientific discoveries listed as the number one reason people believe we should travel to Space, with understanding more about Earth taking second spot
24% of people believe that we will find new planets and 13% think we will find alien life in the next 30 years
71% of people believe there is life on other planets
Over half (52%) think there will be space tourism in the next 30 years. With 32% thinking it will involve very expensive and exclusive journeys into the atmosphere
68% would travel to space if invited

Dr. Kathy Sullivan gave her expert view on the future of space exploration to LEGO, including: "the biggest barriers to space tourism in the next 30 years is the safety and costs elements if we can break through these the general public really could take a trip to space in the future."

As part of the wider LEGO Go beyond the campaign, that kicks off with this product launch, space and LEGO fans alike can head to lego.com/gobeyond to watch the interview and find out more about the original mission, discover more about the LEGO NASA Space Shuttle Discovery set and access some great online space learning tools from LEGO Education.

In addition, LEGO VIPs can watch a full-length interview with former NASA Astronaut Dr. Kathy Sullivan where she discusses more details from the original mission, plus what travelling to space is really like. VIPs will be able to purchase two exclusive items with their points; a Ulysses Space Probe, available for 1,800 VIP Points, which the Space Shuttle Discovery launched in 1990 on a mission to scan the Sun. Limited stocks are available.

LEGO® NASA Space Shuttle Discovery is on sale 1st April from LEGO.com and LEGO Retail stores.

LEGO® NASA Discovery Space Shuttle (10283)

Age – 18+
Model measures:
Height: 21.78cm
Width: 34.60cm
Length: 55.46cm
2,354 pieces
The set features both the Discovery orbiter with functional landing gear, payload bay doors, elevons and rudder.
The Hubble Telescope can be folded and contained within the payload bay or expanded with its solar array and displayed separately.
The model comes with two stands and plaques, for both the orbiter and the Hubble Telescope.
Price: 179,99 EUR/199,99 USD/169.99 GBP
NASA Space Shuttle Discovery LEGO 10283 Photo Gallery