Reading Time:
5
minutes
The rumours were true! There is a NEW 18+ LEGO Train Confirmed! Crocodile Locomotive 10277 will be arriving July 1st and it looks awesome! It's so great to see a new 18+ [formerly creator expert] train arrive with the promise of more in the pipeline according to an interview on the Brothers Brick with Jamie Beard the LEGO Designer!
It is built around a 6 stud wide body with detailing that takes it to 7 studs. So it's not quite as big as the Disney Train which is 8 studs wide, but wider than the usual City train. The LEGO Designers have stuck to 6 wide for the main body as they feel there is still a lot that can be done with it. TBH, looking at the photos, they seem to be right!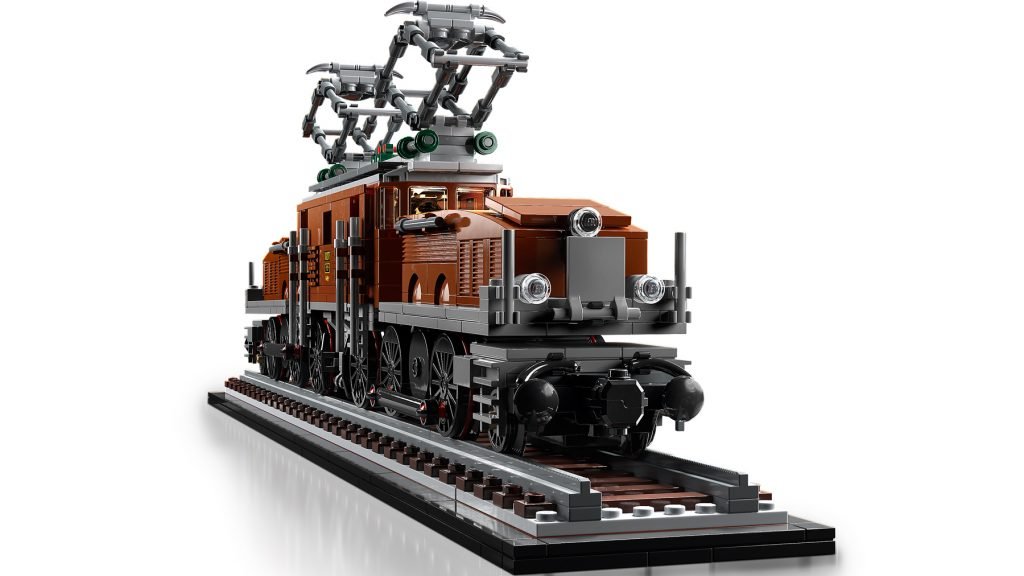 The train can of course be motorised. And on the back of the box, it shows that you can use the new LEGO Powered Up Large Motor which ties into the app. In the app, you get a control panel for the train. TBH, the previous Power Functions motor should also work, but you'd need to build the IR receiver into the chassis somewhere.
Looking through the designs, i think LEGO has done a great job detailing this. And it's great to see the return of LEGO Trains to the Creator Expert (or rather 18+) line of sets. The details LEGO has crammed into the exterior is excellent. And I especially love how they decided to use the older track pieces because it made the train sit higher and clearer of the display stand!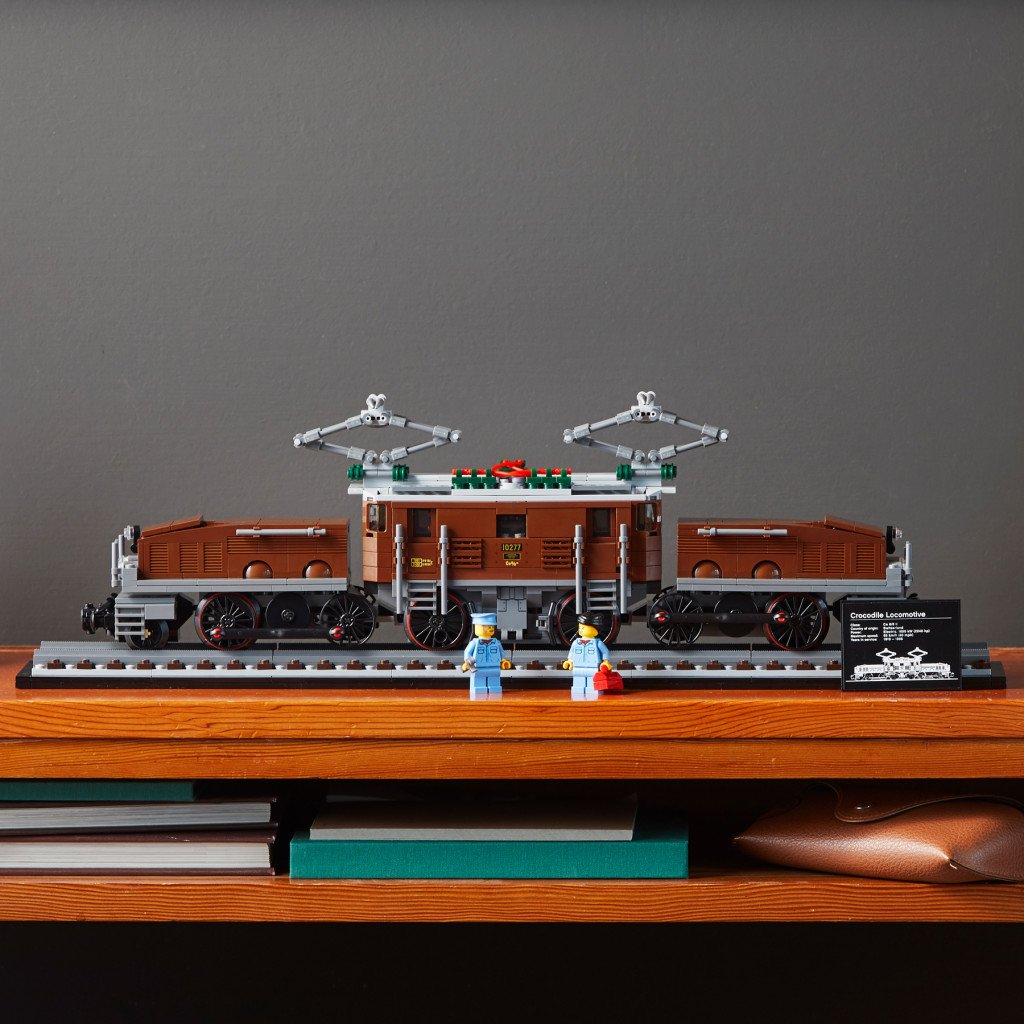 The one thing I will say is that this train is LONG! So be prepared to loose some real-estate to it! It's about twice the normal city train in length.
One question is though, will LEGO be releasing more carriages and trains in the future? Well, if you read the interview with Jamie Berard over on the The Brothers Brick about the Crocodile Train (10277), there seems to be a bright future for train at LEGO again!
Let me know in the comments what you think of this train! And will you be buying it on July 1st?
Official LEGO Press Release
Remember those happy childhood hours spent playing with toy train sets? Now you can escape your responsibilities and head back to those joyful days with this LEGO® Crocodile Locomotive Building Kit – but this time, it's strictly for adults! Take your time with the build, then immerse yourself in the sublime engineering as you explore the features and functions packed into this impressive model.

Build and display a railway icon. Unwind with this rewarding building challenge as you create an authentic, displayable, LEGO® model version of the iconic Crocodile Locomotive.

Clear your mind and escape the daily grind with this fulfilling building project. If your passion for toy train sets has never really left you, you'll love recreating the amazing details of the Crocodile Locomotive, a vintage classic from the golden age of rail travel.  Impressive attention to detail Inspired by the Class Ce 6/8 II locomotive, first built for the Swiss Federal Railways between 1919 and 1927, this beautiful LEGO® model is packed with realistic details. With side rods that move as the wheels turn and posable pantographs that move up and down, there's lots to explore. Lift the roof to access the crew compartment and use the 2 minifigures to bring the story of this iconic train to life. Add the Powered Up components (sold separately) to motorize your locomotive.  Spark your passion for building The Crocodile Locomotive (10277) is part of a collection of LEGO® model building kits for adults who love beautiful design. This model also makes a great gift for anyone who loves model trains.

• This LEGO® Crocodile Locomotive (10277) model kit is perfect for adults looking to build a vintage locomotive model or for anyone who loves trains and is looking for their next hobby project.

• Enjoy a rewarding challenge as you bring this buildable model train to life. Then explore the features and functions packed into this set, which celebrates the classic Crocodile Locomotive train.

• Discover amazing details with authentic features true to the original Crocodile Locomotive. The 2 LEGO® minifigures with tools, display track and plaque provide lots to explore after building the classic train.

• Ideal for model train fans, railway enthusiasts and LEGO® lovers, this building kit for adults makes a creative gift or birthday present to transport building fans to a world of total relaxation.

• This train model measures over 6" (16cm) high, 20.5" (52cm) long and 3.5" (8cm) wide, making it a beautiful display piece to show off with pride.

• You can jump right into this immersive building project since no batteries are required. To motorize your locomotive, add 1 x 88009 and 1 x 88013 Powered Up components (sold separately).

• This building set for adults comes with coffee-table-style building instructions with design details to encourage and inspire you.

• Part of a series of inspiring LEGO® building model sets for adults, designed for LEGO building fans, and hobbyists who love elegant design, beautiful architecture and models packed with detail.

• LEGO® building bricks meet the highest industry standards, which ensures they are consistent, compatible and connect and pull apart easily every time – it's been that way since 1958.

• LEGO® bricks and pieces are rigorously tested to ensure that every building set meets the highest safety and quality standards, so you can be sure that this set is designed to last.