Reading Time:
2
minutes
With the new Jurassic World: Fallen Kingdom movie fast approaching this summer, LEGO has revealed the final set in the LEGO Jurassic World lineup. This is the T.Rex Transport truck, set number 75933. I'm personally really looking forward to these sets as much as the new movie. But then I'm a lifetime Jurassic Park fan!
The Brothers Brick have all the fine detail for set 75933 along with more official LEGO photos in their news post. Featuring a rather beefy truck with a containment trailer for the T.Rex. A monitoring station for checking the big guy is doing OK. A T.Rex in a much lighter shade to the previous one – although you can still get the dark colour scheme in the LEGO T. Rex Breakout Juniors Set 10758. You get 3 mini figures, one being Zia from the trailers and 2 guards, although to me the one with the facemask looks a bit of a crook!?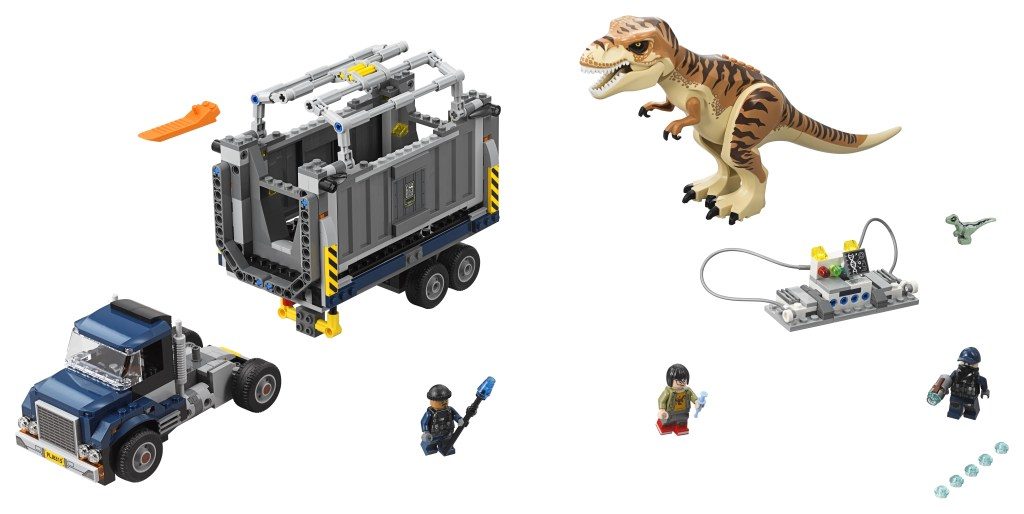 This looks much better than the previous T-Rex Tracker 75918 to me. I never really understood how that fits into the film unless there was a deleted scene we never got to see. And if you wondered how the T-Rex fits into the trailer, this is how.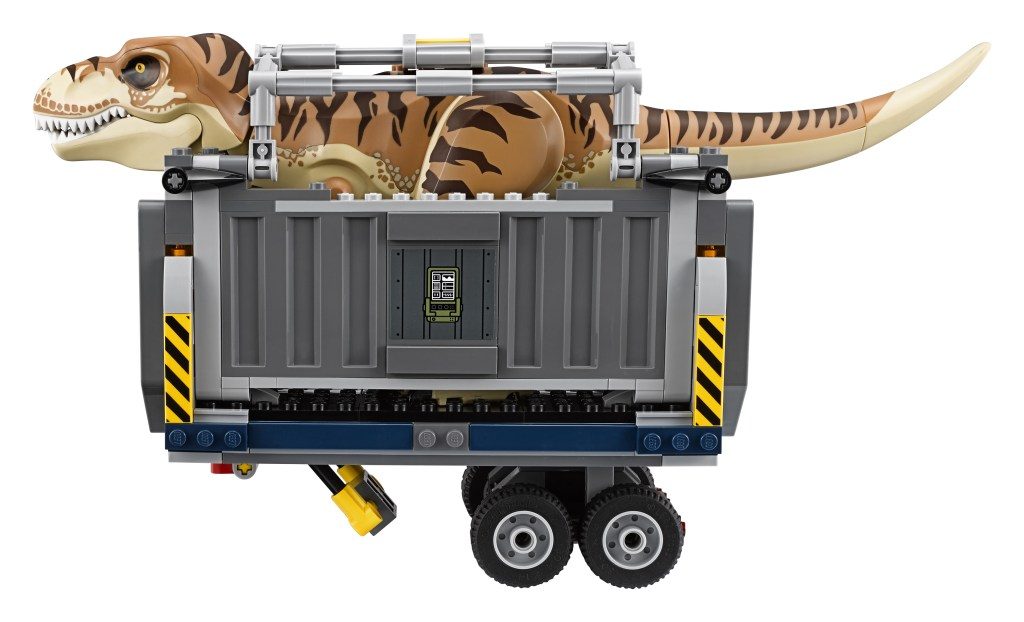 I've previously written about all the other upcoming sets in my previous LEGO Jurassic World News Article as well as the upcoming Jurassic Park set. This looks like a great set, and I'm now struggling to decide which ones to get first for my reviews. Tough choice!
If you enjoyed this article please comment and share. And be sure to follow GJBricks on Twitter and YouTube for more LEGO goodness.