Reading Time:
2
minutes
Fresh off releasing the Sesame St set and re-releasing the Apollo Rocket and Ship in a bottle LEGO Ideas sets, LEGO have hit us with 5 more! The HUGE LEGO Ghostbusters ECTO 1 (10274), 3 Chinese new year sets and a new Monkie Kid set!
Ghostbusters: Afterlife film launching in 2021
We've had two previous smaller sets –
The LEGO ideas 21108 Ecto-1 from 2014
Ecto-1 & 2 from 2016 which was the same minifigure scale.
But this is on a whole new level!
The most detailed LEGO brick Ghostbusters ECTO-1 ever created
available from 15th November
Contains 2,352 pieces
This comes in at $300AUD or $199.99 USD
LEGO Celebrates Chinese Culture with Four New Sets for 2021
One sets celebrating two critical moments in a Toddlers life in China: Chinese new year and Kindergarten
This is the first LEGO DUPLO set that is customized for Chinese pre-school families and features two builds. One for the New Year and the second for Kindergarten
This comes in at $169.99 AUD
This is design to help children learn the old story about Nian
celebrates the Chinese new year with LEGO bricks.
It features a brick-built Chinese residence with traditional decorations and a snowy scene
a posable Nian creature
a snowman figure
six minifigures including grandpa, grandma, three children and a person in an ox costume to mark the Year of the Ox in 2021
I love the accessories the minifigures have with lots of fires works
$109.99
This is a stunner and caught me off guard. It's practically a modular compatible Brick Built Chinese Garden scene and spans 1 and a half base plates
The Spring Lantern Festival recreates the magical atmosphere of the festival which marks the end of the lunar new year celebrations.
The garden features moon gates, pavilion, pond and bridge
As well as a special ox lantern illuminated by a LEGO light brick
It again features a stack of figures and some beautiful, unique prints
$159.99 AUD
LEGO® Monkie Kids' Team Quadcopter
The story of Monkie Kid's team of heroes and their battle with Spider Queen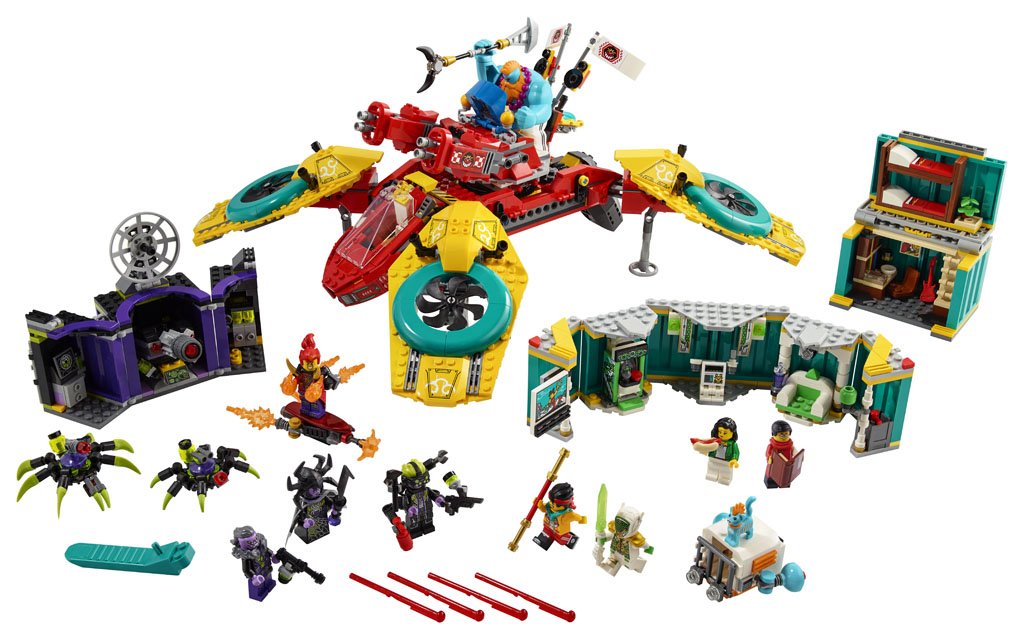 Side note: In the press release, LEGO also announced that they have teamed up with the China Braille Press to test out the LEGO Braille pieces. Great to see these initiatives from LEGO!