Reading Time:
2
minutes
It's July 1st and 2 hotly anticipated LEGO Sets are now available! The Crocodile Locomotive (10227) and the Mickey Mouse & Minnie Mouse Buildable Characters (43179). Which one are you most excited for?
You all know I'm pumped to have a new train available! But what about Mickey and Minnie? Do you love display sets like this. Two of the most iconic Disney Characters ever created in one beautiful, big – it's huge! – display set. Which one would you choose? Both sets are linked below [affiliate links which help my site]
Check out my Video review of the LEGO Crocodile Train 10277!
Clear your mind and escape the daily grind with this fulfilling building project. If your passion for toy LEGO train sets has never really left you, you'll love recreating the amazing details of the Crocodile Locomotive, a vintage classic from the golden age of rail travel.
Impressive attention to detail
Inspired by the Class Ce 6/8 II locomotive, first built for the Swiss Federal Railways between 1919 and 1927, this beautiful LEGO® model is packed with realistic details. With side rods that move as the wheels turn and posable pantographs that move up and down, there's lots to explore. Lift the roof to access the crew compartment and use the 2 minifigures to bring the story of this iconic train to life. Add the Powered Up components (sold separately) to motorize your locomotive.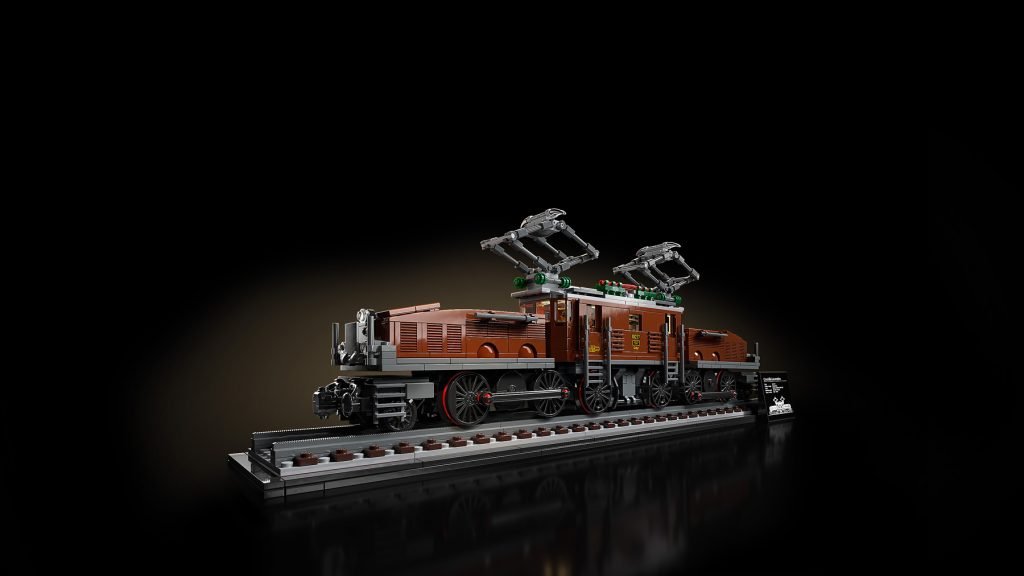 If you're a Disney fan and love their original cartoons, this is the perfect fit! LEGO Disney Mickey Mouse & Minnie Mouse Buildable Characters (43179) gives you a chance to focus your mind and use your hands to create a truly display-worthy item.
Fantastic retro details: Based on Walt Disney and Ub Iwerks' iconic characters, these figures feature Mickey Mouse and Minnie Mouse in dynamic poses, with several buildable accessories including a guitar, vintage camera, tripod and a photo album with photos of their adventures. Mickey stands 14 in. (36cm) high and Minnie stands 13 in. (35cm) high.