Reading Time:
1
minute
Just flicking through Flickr and saw this handsome pair of LEGO MOC aircraft. Recreating the multi-function Osprey tiltrotor aircraft at 1/100 scale in LEGO by @daviddstone. The Osprey planes are not the simplest shape plane to copy in the first place and he's caught a lot of the detail very well.
If you head on over to his page he's included some shots of how he put the models together. I'm hoping he'll add a few more shots as he's employed a few good little tricks to achieve that shape at such a small scale.
For those that haven't seen this plane, it's a multirole system designed to take off vertically. I kind of love these planes and I'm hoping he'll doing a MOC of the rather cool Quad version of this platform.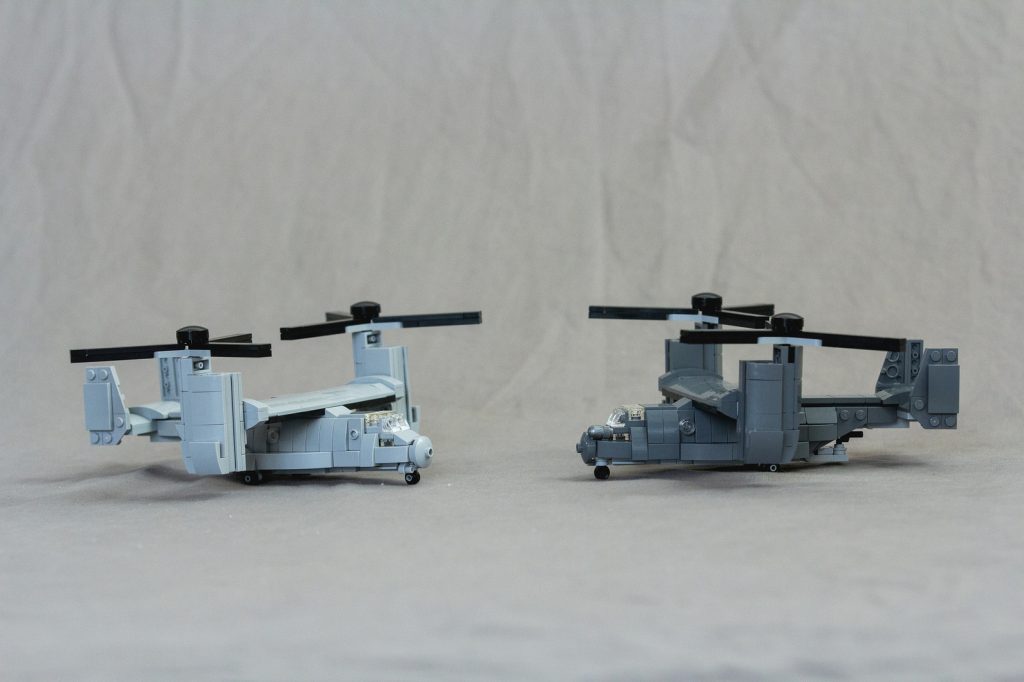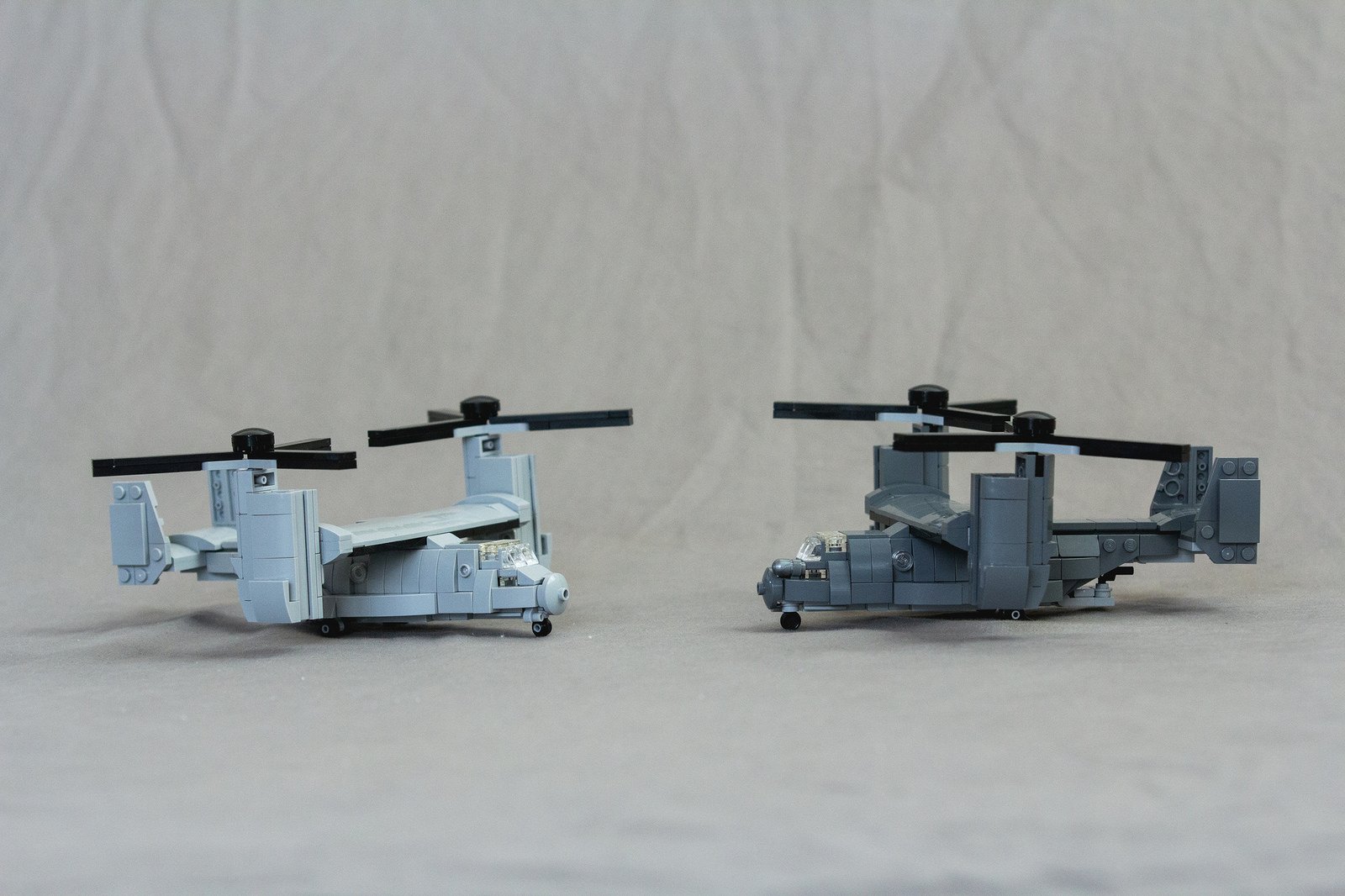 It's inspired me to rebuild my LEGO Technic Tilt Aircraft 8434. That was a greatly underrated set in my opinion. It was a pretty big build and the designers had created a great little landing gear mechanism using a simple air valve.
You can check out the photos on his Flickr Stream.