Reading Time:
< 1
minute
I recently built the LEGO Air Cargo 60101 set and did a time lapse build on my YouTube channel with it because I think it's such a great set! (Might have a mini but very late review coming too) Clearly I'm not the only one that thinks this is (was) a great set!
Flickr user, Toradoch, has created the LEGO Air Cargo Redux version of this set. Taking inspiration from the 1990 Trans Air Carrier set he's giving this thing a might big upgrade!
He's managed to lengthen the wings. Cram two engines under each wing. And managed to cram retractable landing gear in! Not to mention a host of other little tweaks to make it look a big stronger.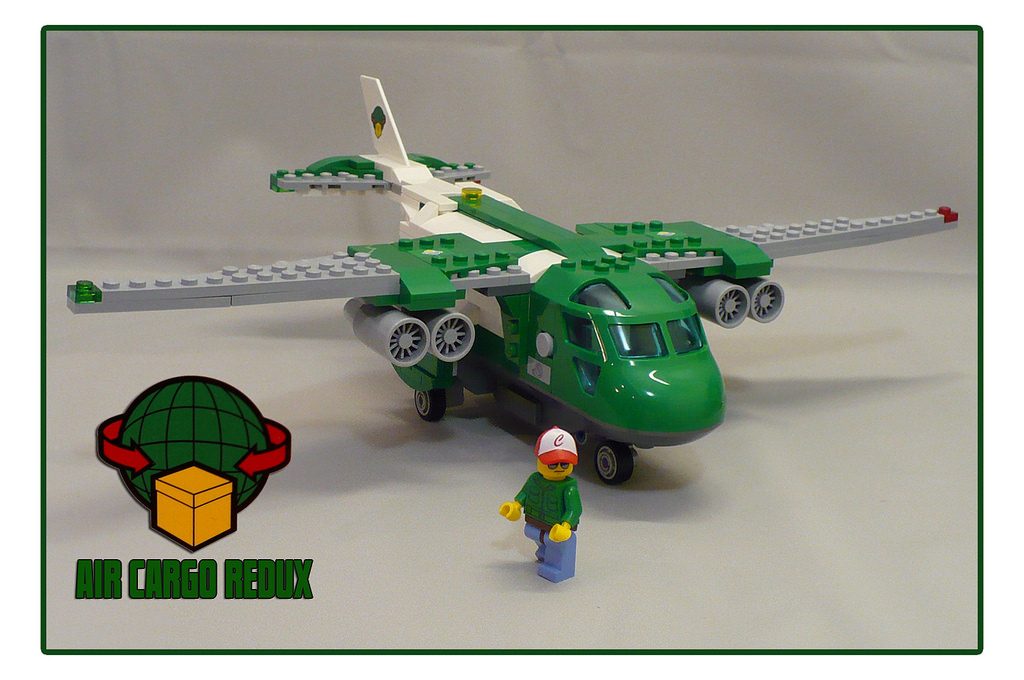 If you love this set, then make sure you go and check out the LEGO Air Cargo Redux album on his Flickr page for more shots! And don't forget to Favourite and comment if you liked it.
If you enjoyed this post, please comment and share it. And be sure to follow GJBricks on Twitter and YouTube