Reading Time:
2
minutes
Two new speed builds on my YouTube channel. This comes from the LEGO City and LEGO Creator ranges, and they were both A LOT of fun!
The first of the speed builds is called SHARK ATTACK! In it the LEGO Minifigures assemble their Fishing Boat for a finishing expedition. But wait! Was that a shark they saw? Eeekkk… Will it get them?
In the second of my speed builds, the LEGO Creator Modular Poolside House gets assembled so that the two residents can play Ping-Pong, Ride the skateboard or rock out with the guitar whilst cooking a BBQ!
It was a lot of fun doing these speed builds and I'm learning new things every time. Some in the techniques the LEGO Designers use – such as how the windows and door are attached in this set. And other things like how to better handling the lighting for the video.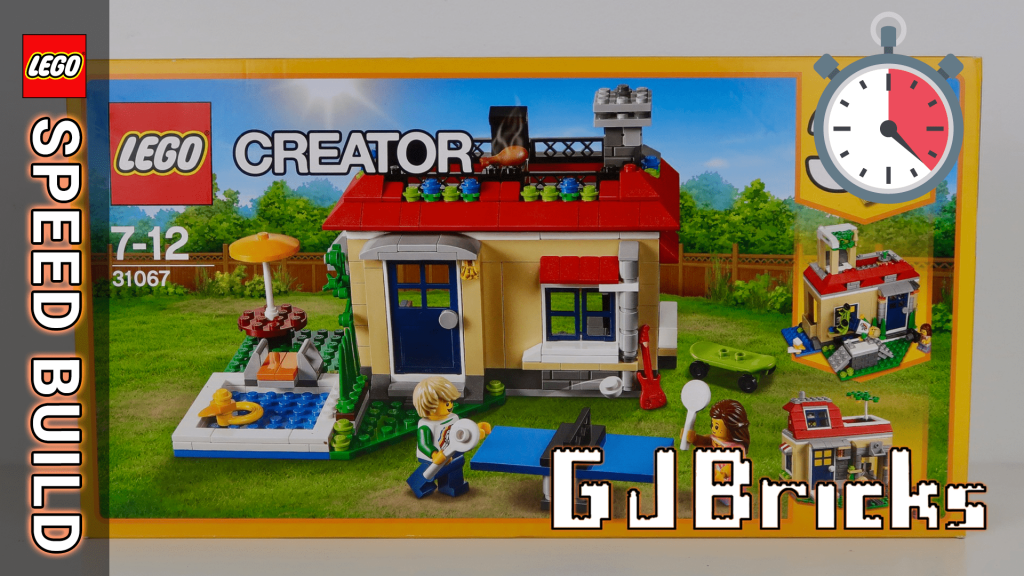 Videos
I hope you've enjoyed my LEGO Speed Build Video! Make sure to comment and share this post. To get the latest GJBricks posts, be sure to subscribe or follow me in the sidebar!