Reading Time:
4
minutes
I'd had my eye on the LEGO City Airport Cargo Plane for a while, and finally bought it. And I can say hands down, that I'm so glad I did! It's not a big set, but it made a mark on me, and I wish I'd gotten it sooner. 
Before I carry on with this review I wanted to not that this review is late in the lifecycle of this product. It's been officially discontinued at the time of writing, but is still readily available in shops which is why I've decided to write this quick review.
Starting with the box, it comes in the standard LEGO City box with the blue look and the plane in an action pose (the ground worker maybe shouldn't be that close to a plane taking off though. The back shows the usual action shots of the plane and it's workers doing important things like loading that cart and the plane. And drinking coffee – an essential part of daily life in the LEGO City world 🙂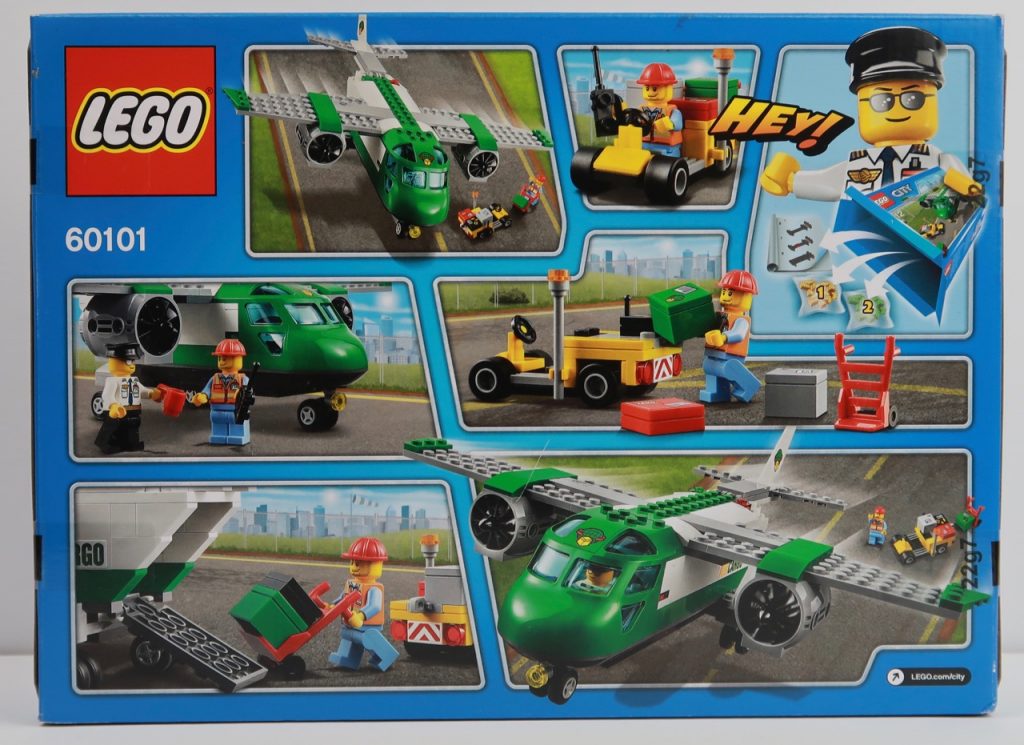 The contents of the box are 2 bags of bricks, 1 nose cone, 1 sticker sheet and interestingly two manuals. One for the plane and one for the cargo carrying cart vehicle.
The LEGO Building Experience
The build itself was not long and very straightforward. But really, really enjoyable. A lot of simple techniques but a few things surprised me about on the way. And as it comes together you start to
In terms of parts a couple of special parts like the nose cone, box trolley and engines. The selection of parts were predominately green and white, with a selection of yellow an red for the cart.
Bag 1 and manual 1 build the plane (yes, it's a small set with multiple manuals). Bag 2 and manual 2 are the trolley car. There was the usual sticker sheet with 12 or so stickers that mostly went on really easily – I'd recommend watching some of the online videos to help you get the most from this as it's so frustrating if you get it wrong, and we want your model looking great!
The Finished Airport Cargo Plane
When the model came together, I found it was such a delight. Starting with how well it rolls around and the front wheel swivels freely to give the plane good mobility on the ground. Inside the engines, they have fans that spin when you blow on them.
Round the back the cargo hatch opens and closes. But, one thing that really surprised me was the way the tail lifted to give more access. You can see in my photos how much this added to the playability and fun of the set. It was such a small details but made a big difference to the playability and usability of the set.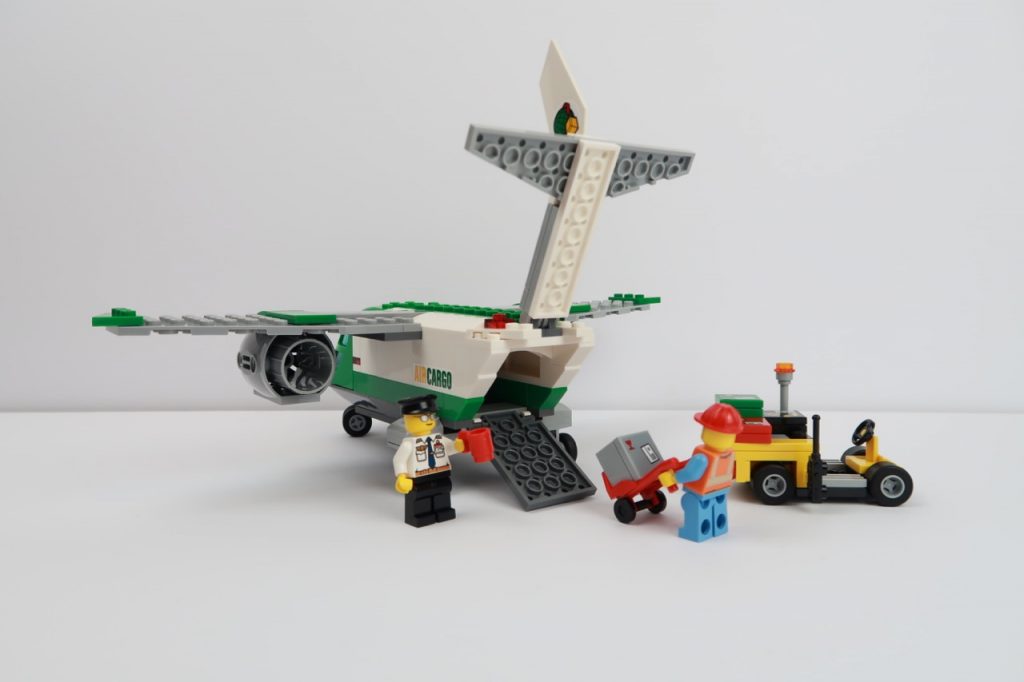 It comes with a captain and ground worker mini-figure, both with good clear prints. The captain naturally has to have aviator sunglasses on and the obligatory coffee cup. It comes with 4 boxes that are secured to the cart with single stud 1×2 bricks. You can squeeze 2 onto dolly for loading them into the plane.
If I had to find any flaws with this set, I guess I could make a comment about loading the plane being fiddly. But that's mostly due to my AFOL hands!
Conclusion and Final Recommendation
I would highly recommend this set to anyone, and it will look right at home in anyone's LEGO City!
It's a small, good value set packed full of nice touches and it looks great to me. There's a ton of playability in the features! Go and find it today and buy one. Or maybe two. You won't be disappointed!
If you've enjoyed this review please comment and share it. And don't forget to follow GJBricks on Twitter and YouTube!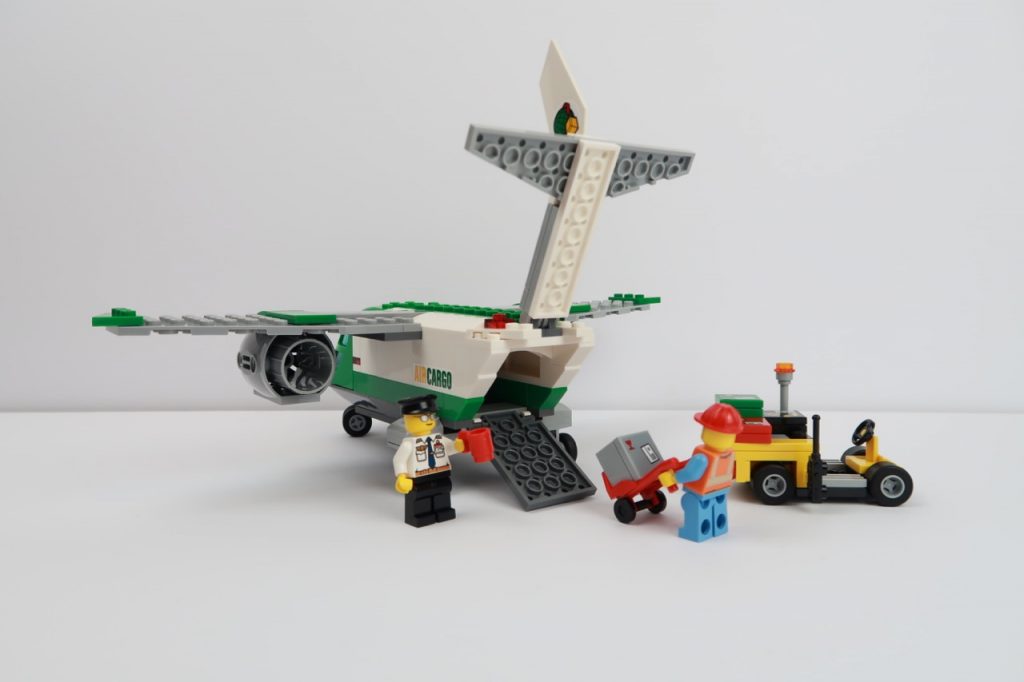 Videos
You can watch this review over on my YouTube channel:
And a time-lapse build:
LEGO City Airport Cargo Plane 60101 Photos