Reading Time:
5
minutes
The leaks were as true as we thought (and hoped)! Those "Welcome to Apocalypseburg" sets were real and it arrives February 1st! And OMG it looks fantastic!
When the photos of an epic post-apocalyptic LEGO set from the upcoming The LEGO Movie 2 set, it seemed just too good to be true! It was a massive set, featuring the Statue of Liberty that looked like something out of Planet of the Apes. You looked at it and just thought it was too good to be true. But then you have to remember sets like Ninjago City. What a beauty.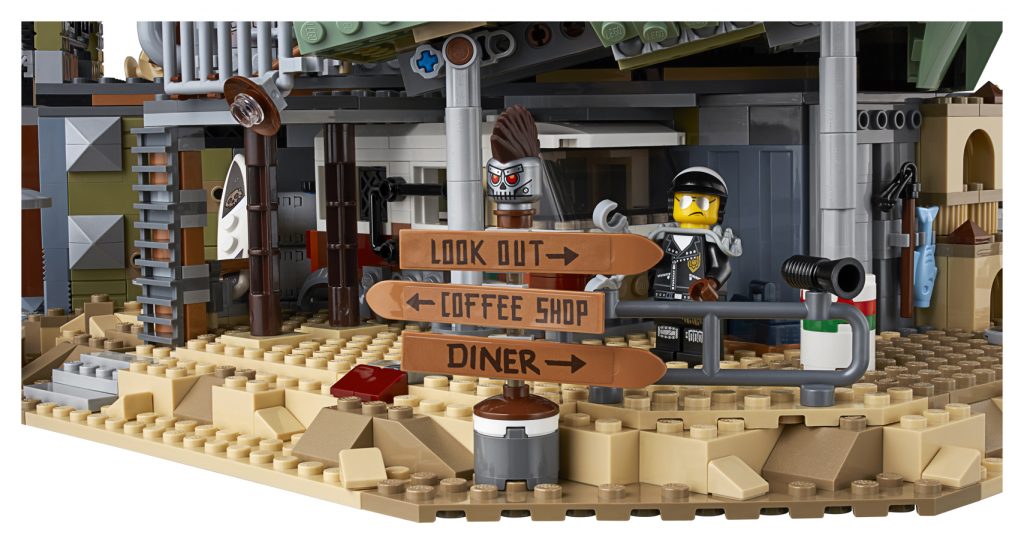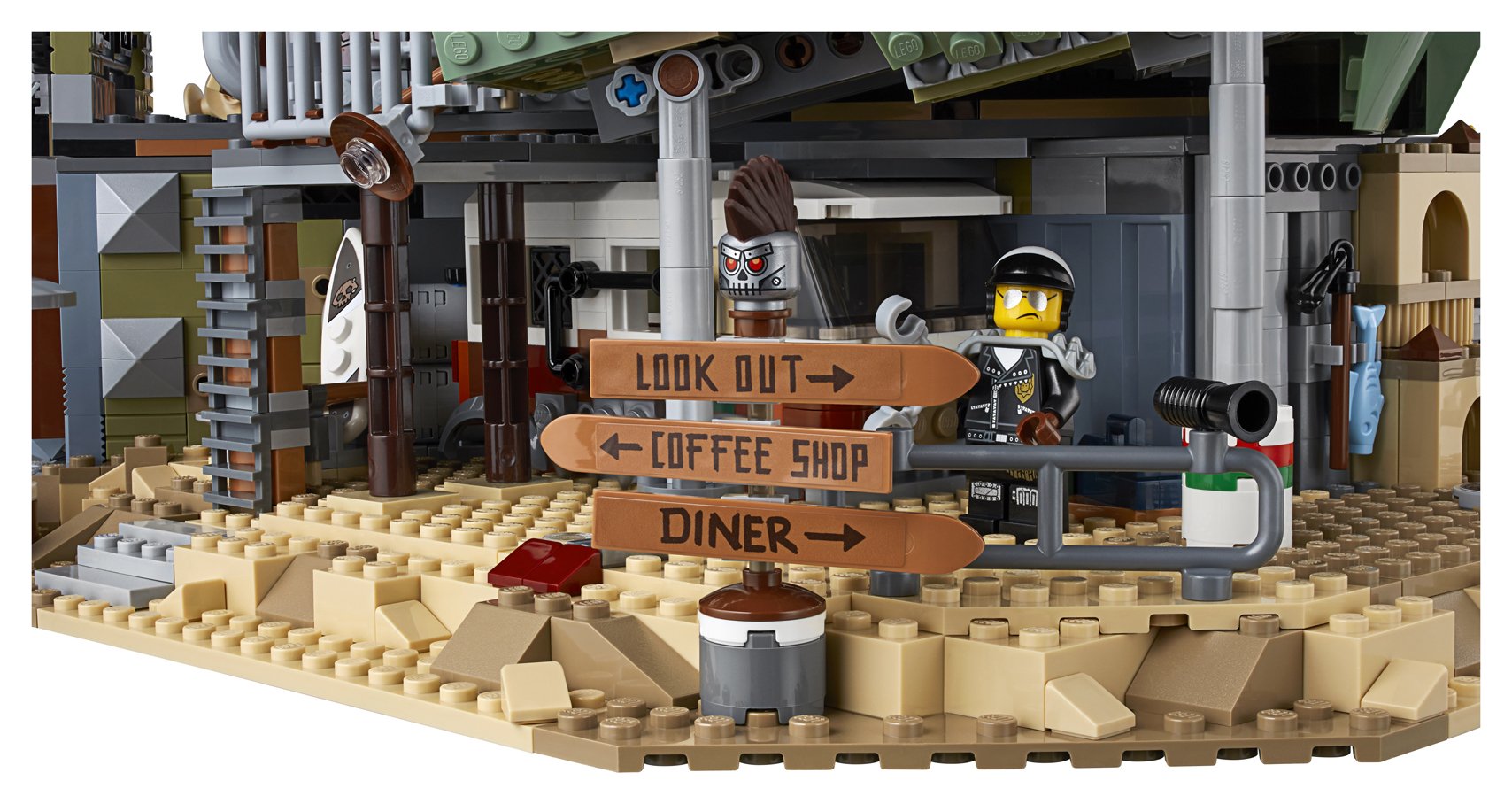 So now I can officially confirm that it is real and it's coming out on February 1st (and VIP Preorder on the 16th January), with an Australian RRP of $499.99 for this 3,178 piece set. And I cannot wait – although at that price I might have to wait a little bit as the price-to-part value is nowhere near that of sets like Ninjago City that is the same price.
What's included
You can read the official release below, but it's got 12 minifigures, all in post-apocalyptic outfits that remind me of Mad Max or Season 9 of Ninjago. They all look superb! Every one of them! And characters like Lucy include a rather awesome new headpiece.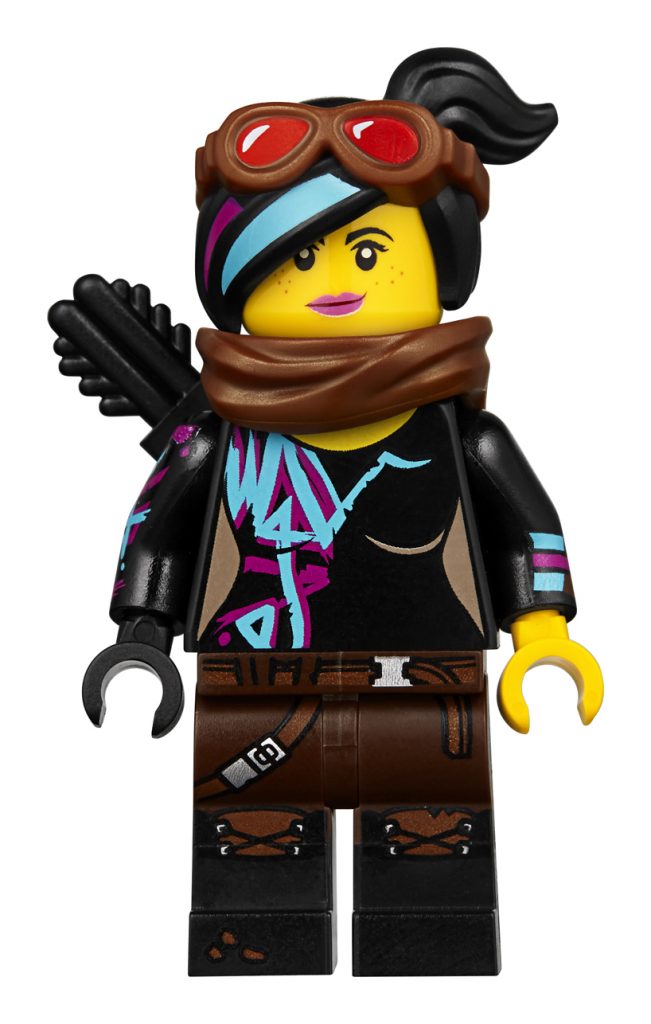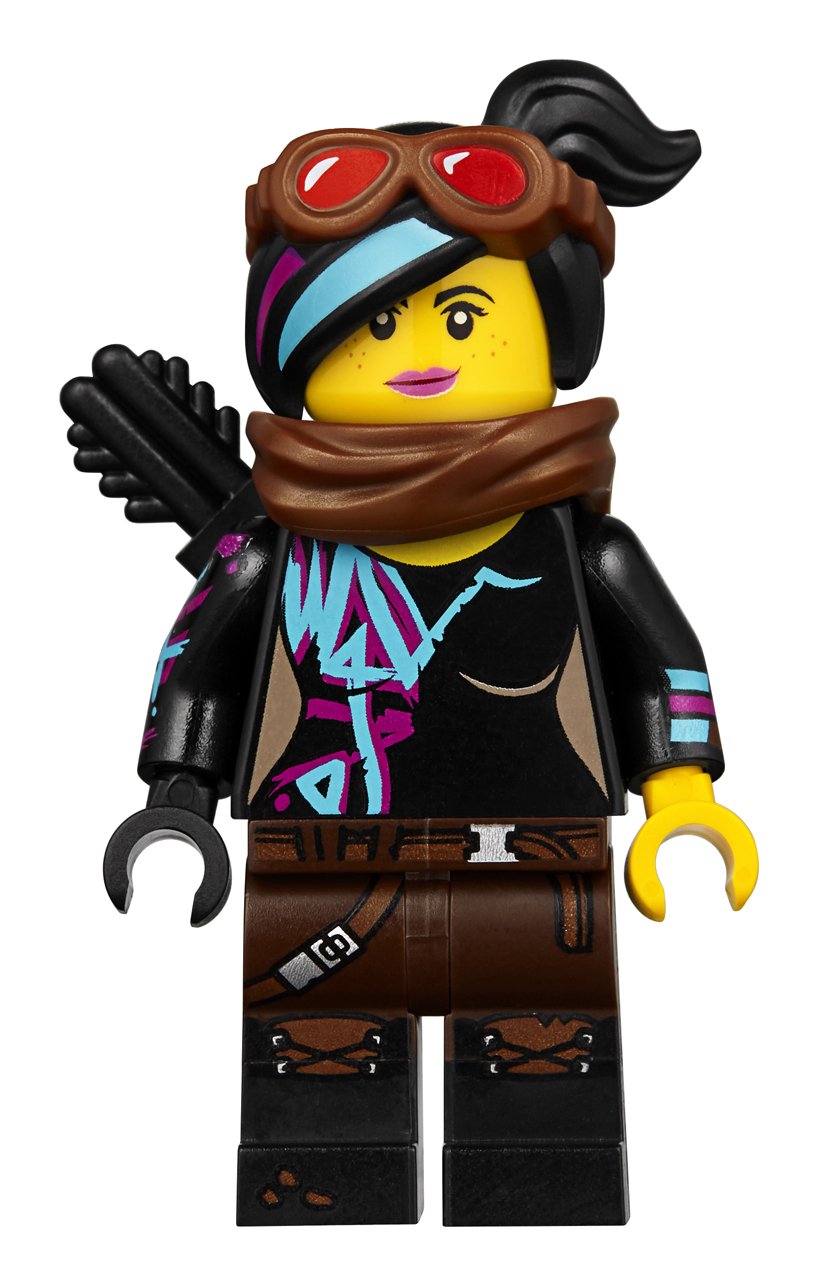 The setting itself, Apocalypseburg, is everything you would hope and so, so much more. The entire set is constructed around the Fallen Statue of Liberty. And when I say around, literally it's the centre and there are rooms and details for 360 degrees. Nothing is left untouched, so this will be a great display piece or a great centrepiece for any growing LEGO City. Such as, maybe, my own city of Studsburg!
Inside and out, it's packed from head to toe with rooms and details for the minifgures. Room include the Coffee Shop, Tattoo Parlor and Scribble Cop's office. And details include a rooftop diner, signs, old cars – pretty sure that's an old VW camper van – and of course the fair lady Liberty.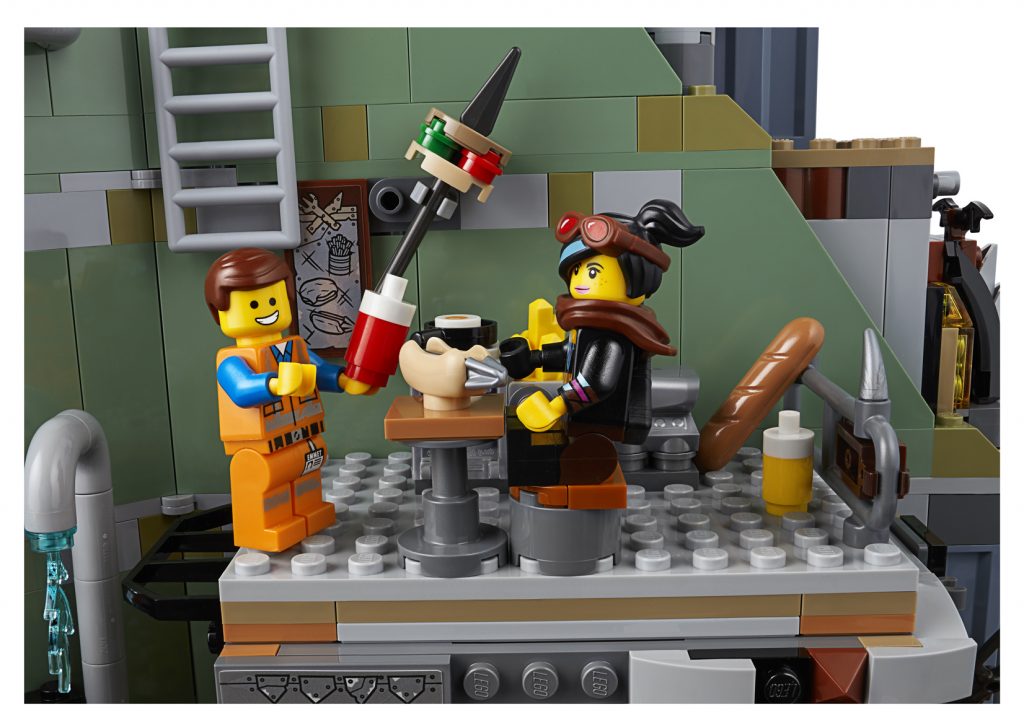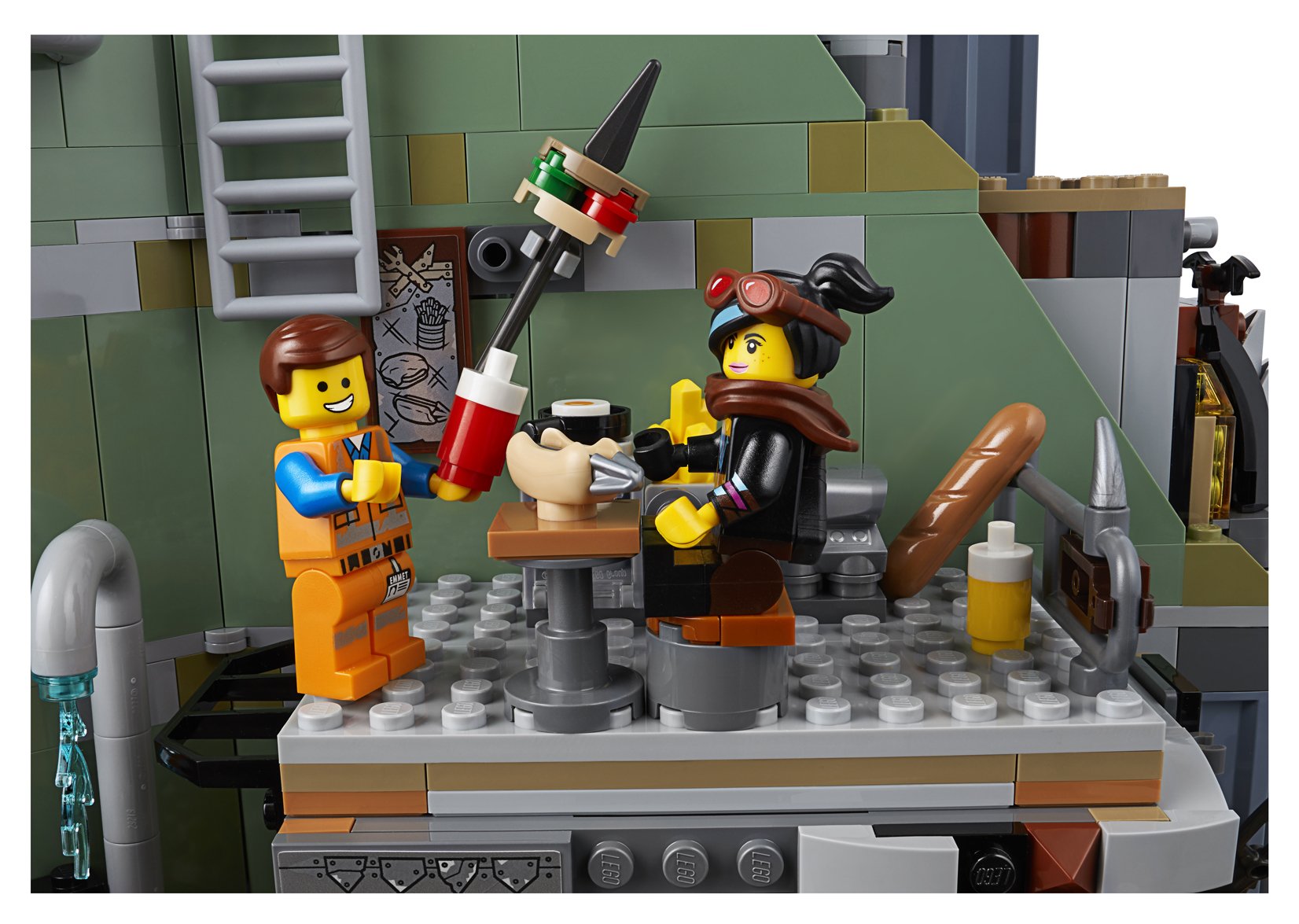 It is one of those sets, that every time I look at the photos -and try not to drool – I notice something else! I cannot wait to see the LEGO Designer video for this!
I cannot wait to get my hands on this set! I think this might be one of the best LEGO sets ever!
Oh, and of course The LEGO Movie 2 coming soon – out here in Australia in March.
Official Press Release from LEGO
70840 Welcome to Apocalypseburg!
Ages 16+. 3,178 pieces

US $299.99 – CA $399.99 – DE €299.99 – UK £279.99 – FR €299.99 – DK 2,499DKK – AU $499.99
*Euro pricing varies by country. Please visit shop.LEGO.com for regional pricing.

Build and role-play with this huge THE LEGO® MOVIE 2™ Apocalypseburg model!

Enjoy an epic 360-degree play experience—and prepare for an alien invasion—with THE LEGO® MOVIE 2™ 70840 Welcome to Apocalypseburg! construction toy. An advanced building set, it has over 3,000 pieces and presents an awesome challenge even for master builders. This THE LEGO MOVIE 2 set features a section of the Statue of Liberty with a chill-out room in the head, café, Scribble Cop's office with a chair-kicking function, armory, barber's/tattoo parlor, Lucy's hideout, Fuse's workshop, rooftop diner, gym, spa, lookout platforms and loads more! This action-packed toy also comes with 12 THE LEGO MOVIE 2 minifigures to role-play and reimagine your favorite scenes from the blockbuster film.

This creative toy includes 12 new-for-January-2019 THE LEGO® MOVIE 2™ minifigures: Emmet, Lucy, Batman™, Scribble Cop, Harley Quinn™, Green Lantern™, 'Where are my pants?' Guy, Larry the Barista, Chainsaw Dave, Mo-Hawk, Roxxi and Fuse, plus a rat figure.
This huge Apocalypseburg construction toy has removable modules for easy play and features a section of the Statue of Liberty, café, Scribble Cop's office, armor, barber's/tattoo parlor, Lucy's hideout, Fuse's workshop, rooftop diner, gym, spa and more!
The Statue of Liberty section of this THE LEGO® MOVIE 2™ playset features a buildable torch, opening Lady Liberty head with a chill-out room including a buildable telescope, and 3 lookout platforms.
The Coffee Unchained café features a service counter, cash register, buildable coffee machine with 2 coffee pumps, table and seat, and an outdoor table with a parasol and 2 seats.
Scribble Cop's office features an opening jail door and chair-kicking function.
Armory features a mannequin, goggles, 3 minifigure helmet elements and 2 buildable weapons.
Barber's/tattoo parlor features a barber's chair, buildable tattoo machine and hair-cutting tool elements.
Lucy's hideout features a buildable bed with a secret compartment containing various fun elements including a love letter from Batman™. The room also features weapon storage and assorted elements including new-for-January-2019 barbed wire.
The removable roof of Lucy's hideout has a buildable seat, engine truck front and water tower.
Fuse's rooftop workshop features a buildable tool chest with a buildable fire extinguisher.
Rooftop diner features a buildable V8 engine deep-fat fryer, table, oven, ketchup and mustard dispensers, plus frying pan and food elements.
Train-carriage-shaped gym features a buildable punching bag with alien invader decoration and a weightlifting bench.
Truck-shaped spa features a buildable hot tub and shower.
This THE LEGO® MOVIE 2™ toy building set also includes Chainsaw Dave's surfboard rack with 2 surfboards, lookout area with a buildable telescope, an opening sewer and various ladders.
Weapons for THE LEGO® MOVIE 2™ characters include Lucy's crossbow.
Accessory elements include Emmet's 2 coffee mugs, Lucy's quiver, plus 6 new-for-January-2019 Skeletron head elements (1 as a basketball; 1 on a signpost; 1 as engine decoration; 2 as hair mannequins; and 1 on the armory mannequin).
Recreate fun-packed scenes from THE LEGO® MOVIE 2™ with this awesome Statue of Liberty toy.
This new-for-January-2019 toy measures over 20" (52cm) high, 19" (49cm) wide and 12" (33cm) deep.
Photos from LEGO Welcome to Apocalypseburg 70840