Reading Time:
3
minutes
German LEGO fan site PROMOBRICKS has released new photos of upcoming 2018 LEGO City Trains. We have the Passenger train (set 60197) and Cargo Train (set 60198). 
2018 LEGO City Cargo Train (60198)
First up is the Cargo train. Whereas the previous 60052 Cargo train featured the train and a full depot with gantry crane. This one seems to favour more of a cargo yard approach with a control tower. The train is loaded and unloaded using a crane carriage and a forklift.
As for the train, it's gone back to being electric and double ended. There's clearly a lot of effort gone into making that look as authentic as possible. As with the previous train, it includes a single junction so you'll be making a siding with that as you can see on the box. There's a lot in the set and a ton of playability, so I'm sure this will be very popular!
2018 LEGO City Passenger Train (60197)
Next up is the passenger train. Taking a leaf out of the 2014 60051 High-Speed Passenger train, the nose is a solid plastic moulding with the rest of the train being brick built. I personally really like the blue, grey and orange colour scheme of this train.
As for what's included, it's a single loop of track with a small station, signal and 4 Minifigures. And the trains still don't have doors for some reason…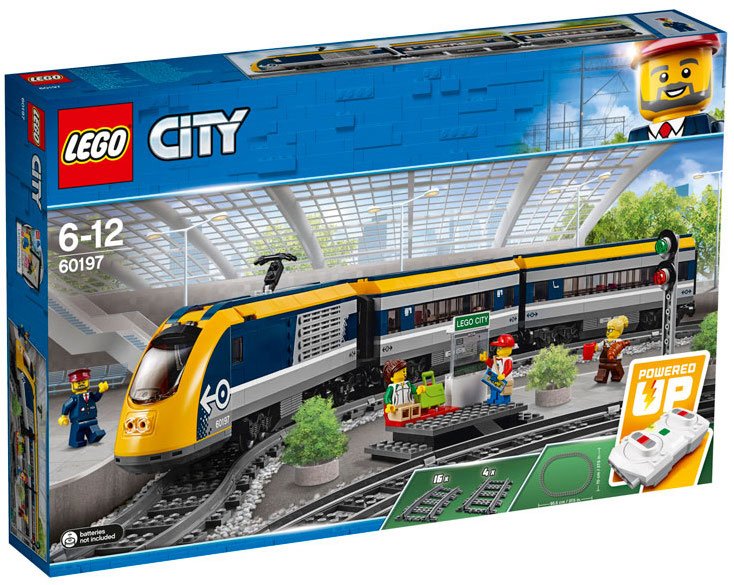 You may not have heard that these trains will move away from the IR module previously used, and move to Blue-Tooth. This will have a lot of advantages and I'm wondering if we'll be seeing iPhone and Android apps for train control. Combine this with an Arduino board to control it and there's a lot of possibilities opened up!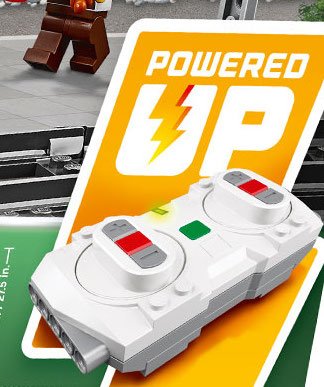 One thing I do hope is that there will be supporting sets such as stations and other buildings. Crossing and maybe even add on carriages like they used to do. Let's hope that LEGO will bring back the Golden Age of LEGO Trains!
Let me know what you think of these new trains in the comments.
Thanks for reading! You can find me on Twitter and YouTube.
Photos via PROMOBRICKS