Reading Time:
4
minutes
The LEGO Ideas Blog has just announced the 10 Projects Qualify for the First 2018 LEGO Ideas Review. There's a great variety and it's good to see how much thought has gone into each of the sets. 
It always surprises me what wins the votes on LEGO Ideas. There are so many ideas that are great but never gain enough traction. One example of a great idea is from Captain Mutant who has created the Planetary Outpost which is based on classic LEGO Space.
Most of the elite 10k vote sets this time are solid designs and have a great variety. For those that don't know, the idea behind LEGO ideas is that user submits an idea and aim to get 10k votes from the community. Those that do, then go to the next review process where LEGO will work with the designer to decide it a design can go into production. It can take a while and they're still finishing review the last of the 2017 sets. The most recent examples being the Tron and Ship In A Bottle sets.
So without further ado, let's have a quick run through of the chosen ones!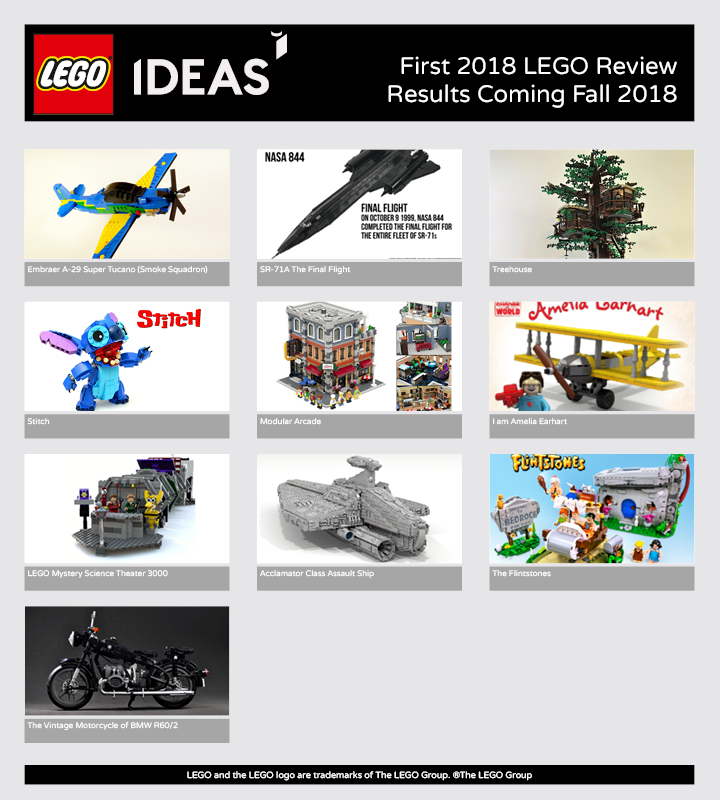 Personally, I'm a big fan of the Flintstones set that I used as the feature of this article. This comes from my childhood which involved watching a LOT of the cartoon!
But the one I love the most, being a LEGO City person, is the Modular Arcade. That would look handsome in anybody's city! And I'm a video game nerd, so this is right up my street!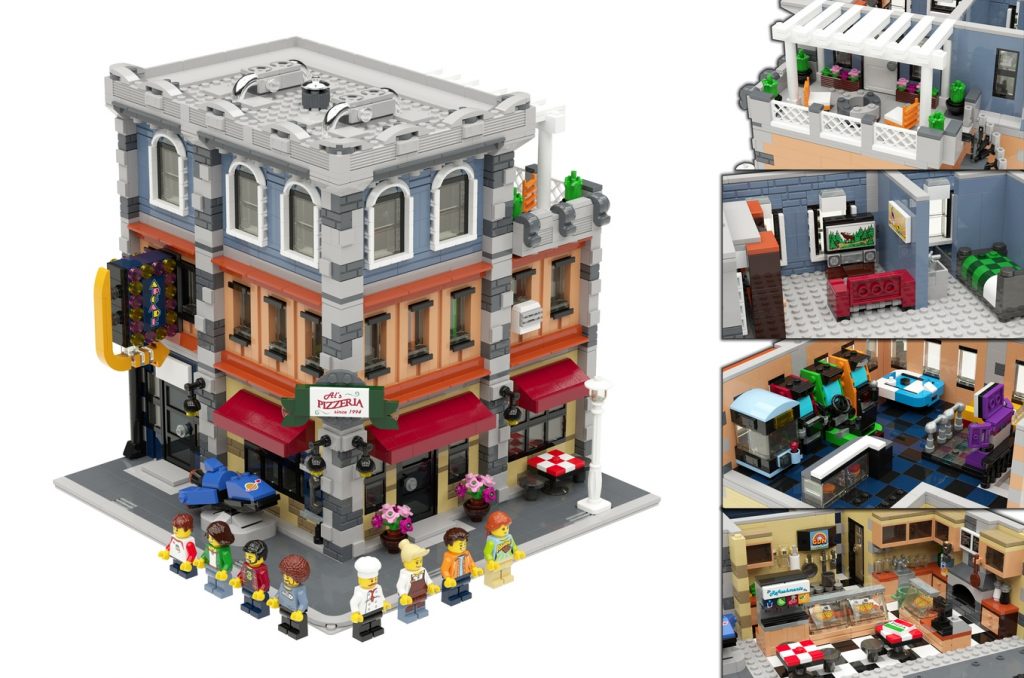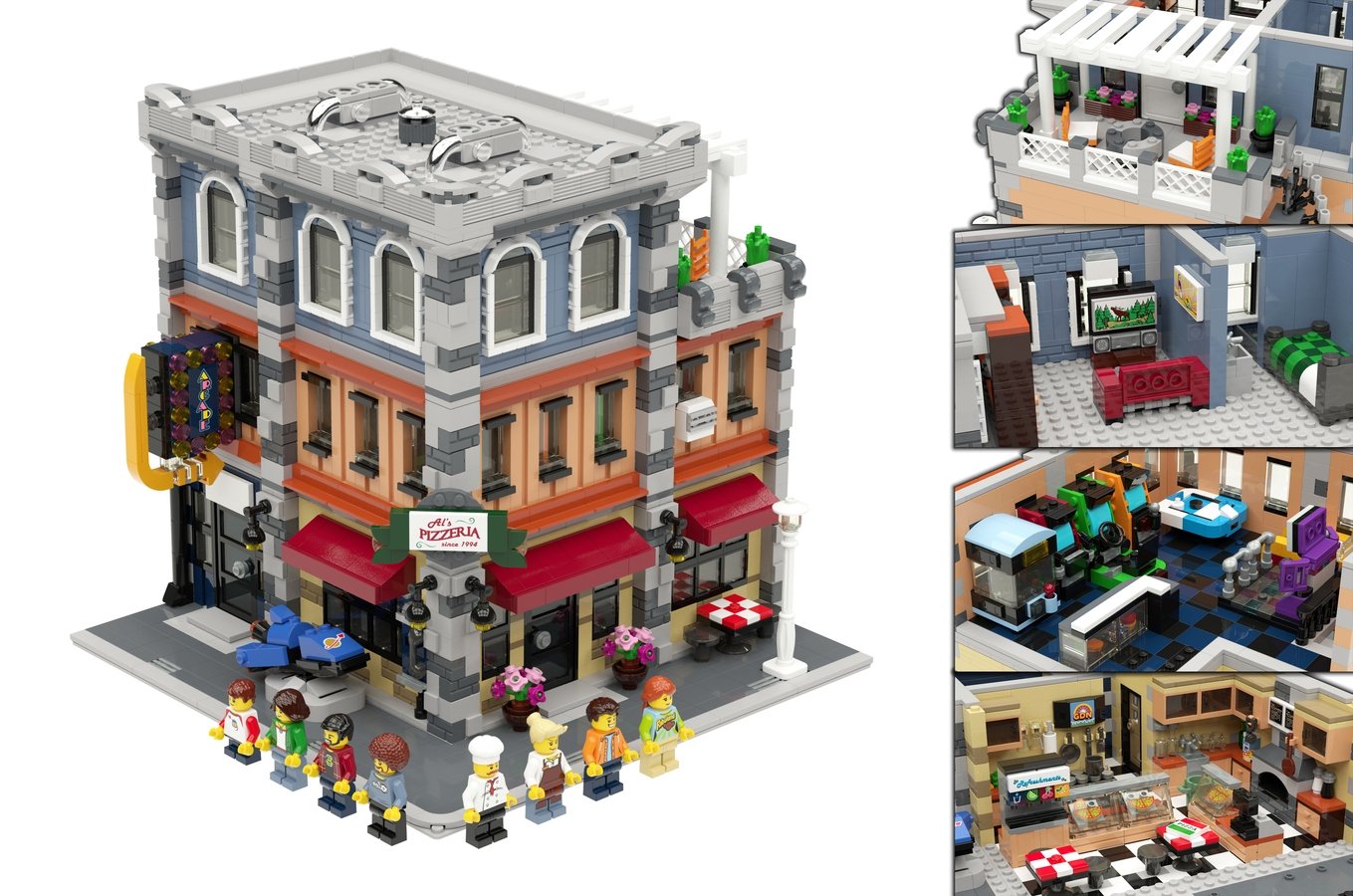 Other Designs
The tree house is just gorgeous to look at. Just worried that will be too pricey to become a final set. But there's a ton of detailed everywhere in this set, so fingers crossed. I think it's got a good chance given the existence of the LEGO Tree of Creativity.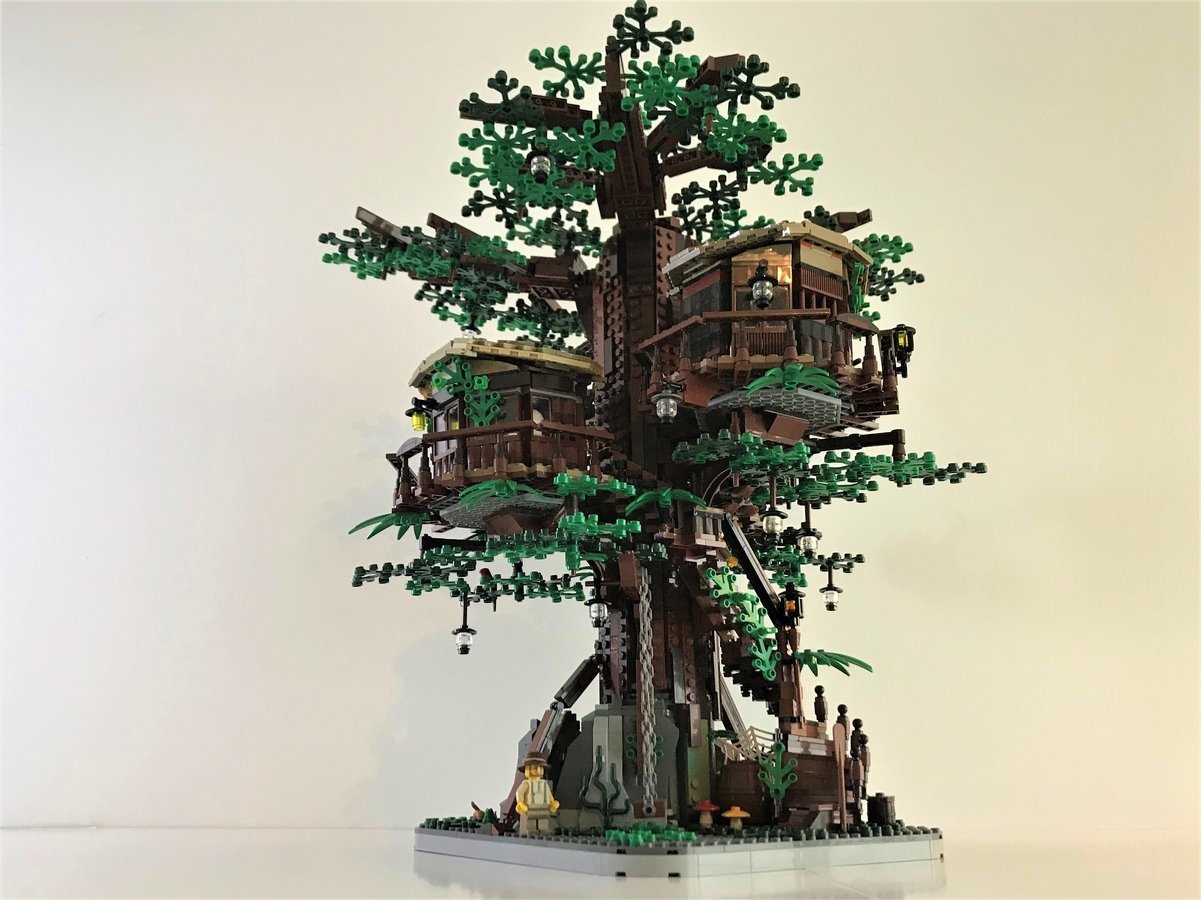 The three planes both look exceptional! In blue and yellow the Embracer A-29 is a good looking machine, and that's an outstanding action pose Alex has chosen for it.
As for the SR-71A Blackbird, it's the best thing to ever come from the Cold War. It's a sexy plane and if you've never seen one at a museum, you should try. It's simply stunning!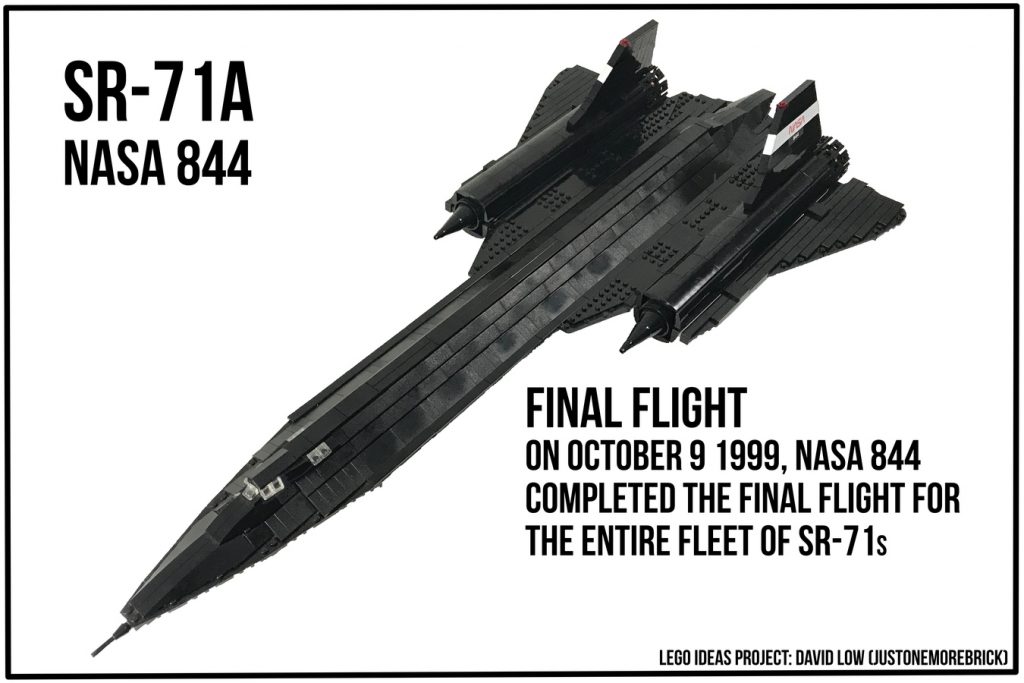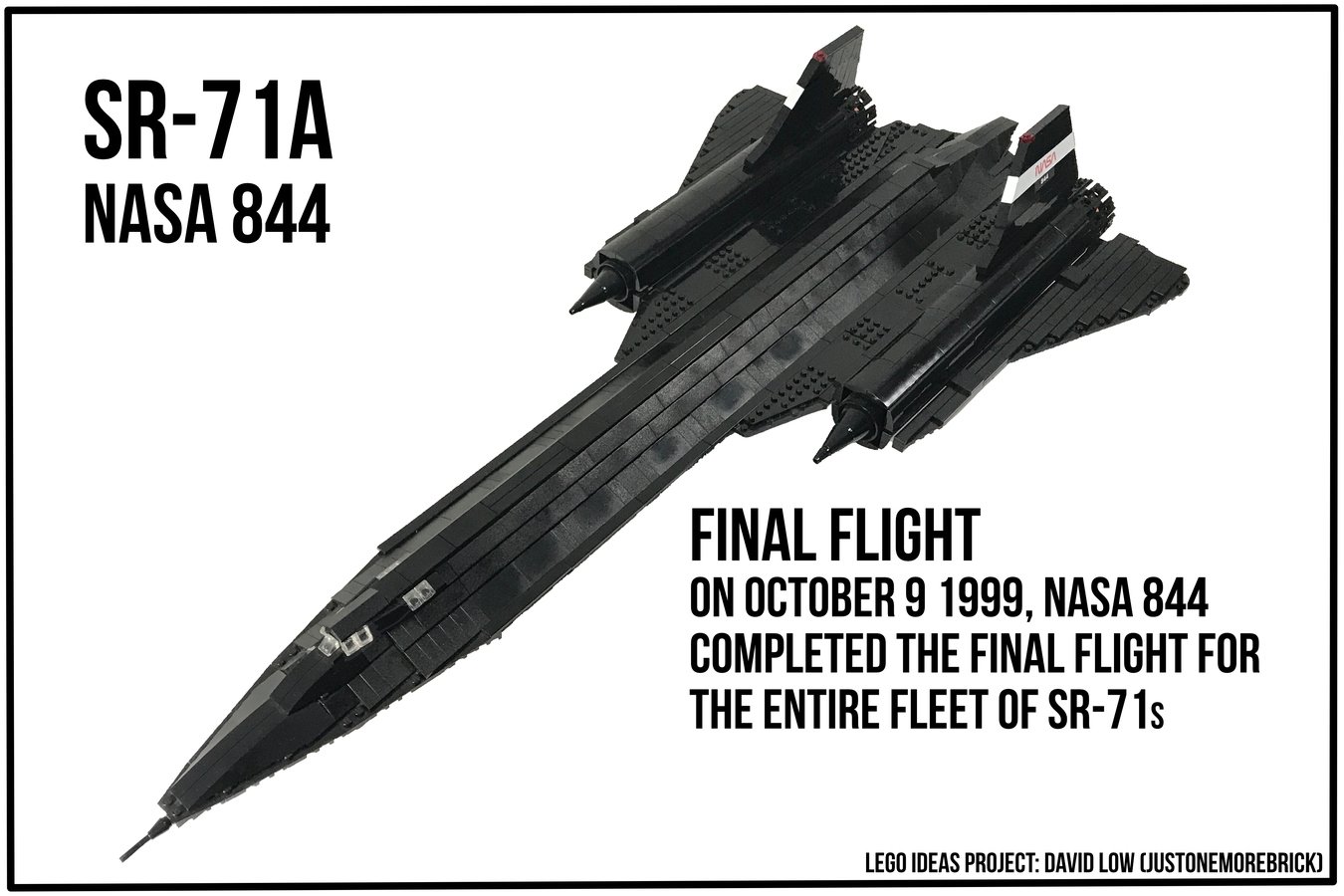 And then we have I am Amelia Earhart would be a solid choice given the popularity of the Women Of NASA set. Again, a great looking plane and the character seems to have a hint of Up! In its style.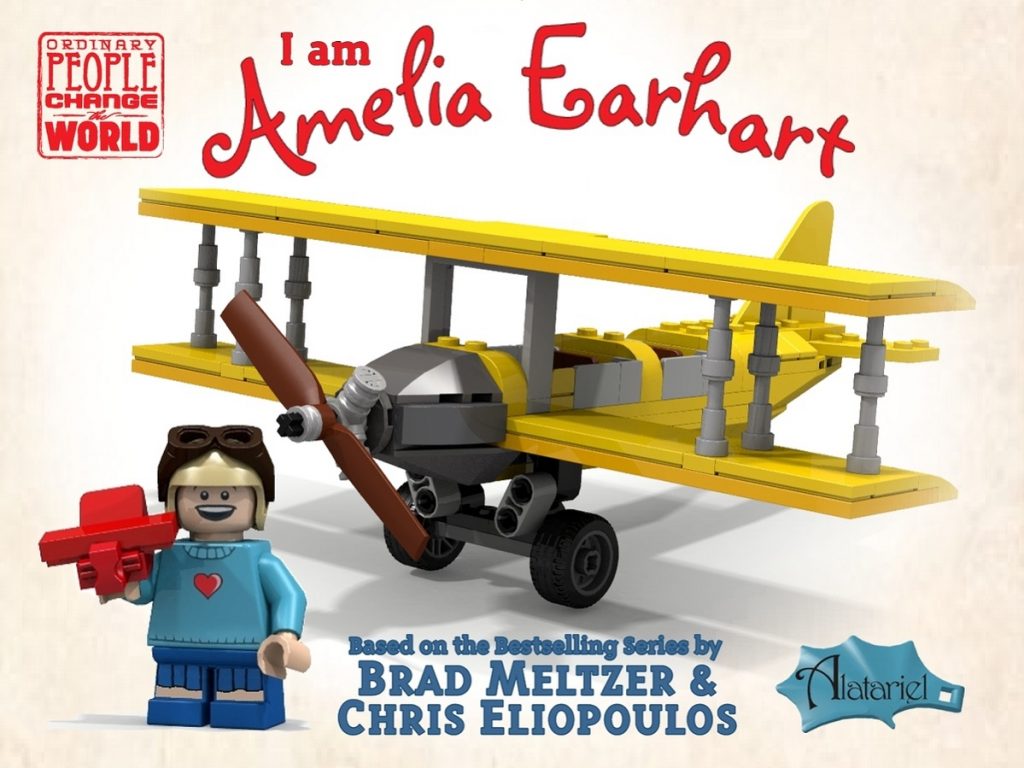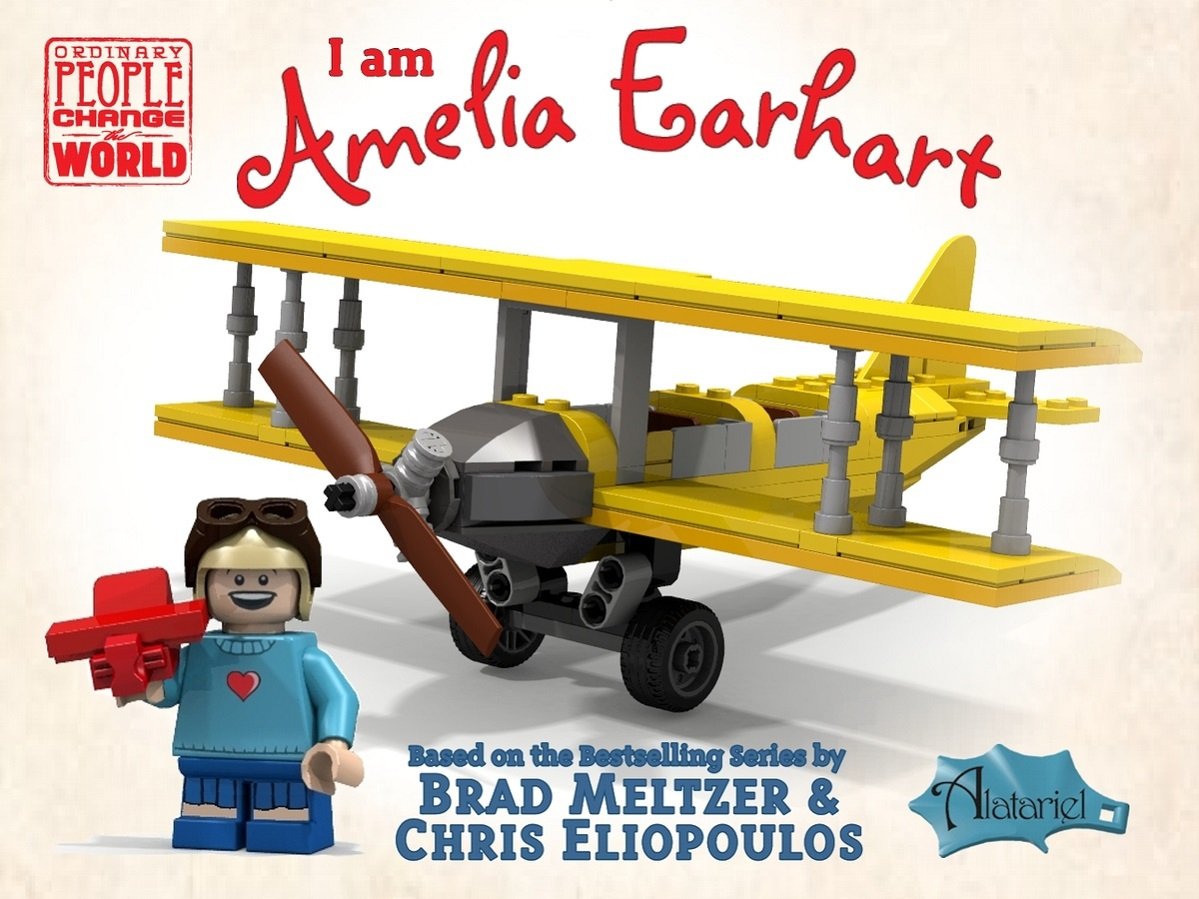 One that I should be more excited about is the Vintage Motorcycle of BMW R60/2. I'm not sure why, but I just can't get energised on it. Which surprises me as I love BMW motorbikes. But, there is no denying this has some great lines and techniques. Fingers crossed it gets approved because there's so much to love about it.
One of the more interesting ones in terms of shape, story and size is the Acclamator Class Assault Ship. It is, as you can probably guess, a variant of the iconic Star Destroyer features in the Star ars movies. It's definitely an interesting choice of vehicle and has been realised very well.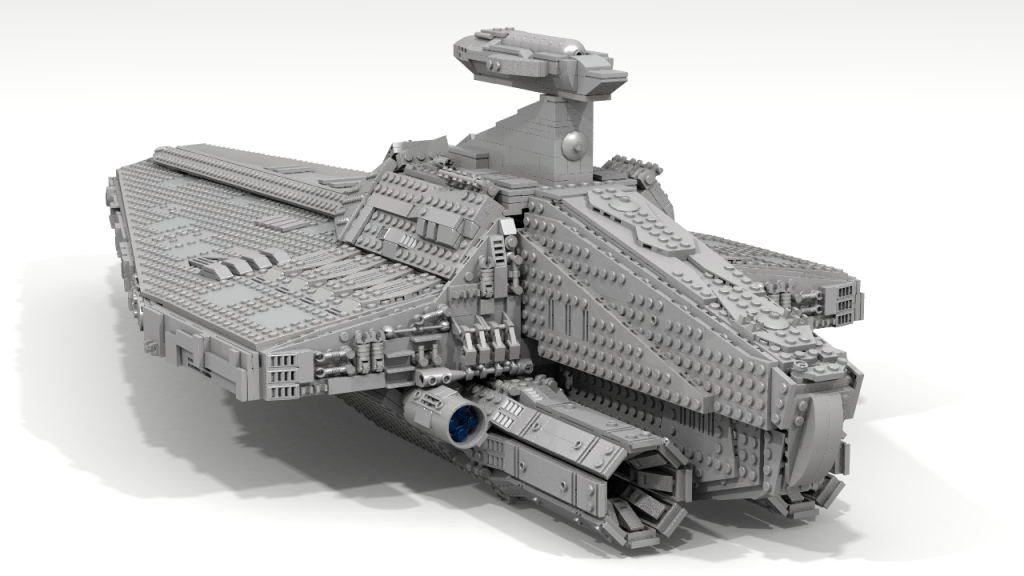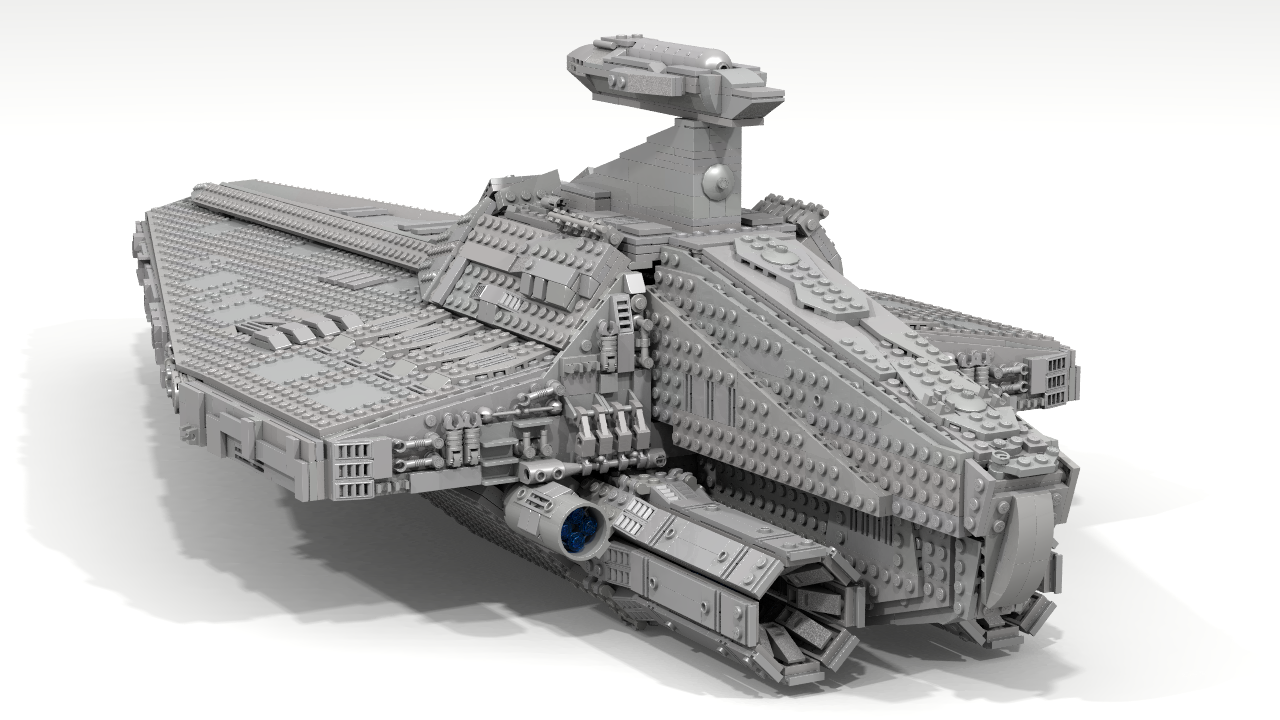 The one I don't get is the Mystery Science Theatre 3000 set. Maybe that's a show I missed but it looks really random. It's odd in every way and seems to have a lot of wasted space. Maybe just me, but why!?! Guess I'll have to check out the TV show to find out.
Well done to all of the LEGO Ideas that made it this far! You have achieved a great thing and I look forward to seeing which of you make it to production!
I hope you've enjoyed my LEGO news post! Make sure to comment and share this post. To get the latest GJBricks posts, be sure to subscribe or follow me in the sidebar!