Reading Time:
2
minutes
LEGO revealed this set last week. It's the latest LEGO City People pack and follows on from the 2017 Fun at the Beach set. And I have to confess I've been admiring it more and more by the day. 
The people packs have interested me from day one. When the original Fun in the Park (60143) it was the first time LEGO had included a baby minifigure and a wheelchair. These sets, include a great range of figures and parts that the Fun at the Beach set carried on.
This year, the set is themed for the outdoors and keeps up that tradition of both good value parts and selection of parts. In this set, there's an eagle with a fish, bike rider in an off-road helmet with a ramp, a climber with a rock wall, walker, camera, fully equipped tent, camper, sign, tourists and a family walking with their baby in a carrier.
And… A raft that floats! Not sure how that'll work in most people's city, but IT FLOATS! COOL!
I for one will be picking up this set as I think the minifigure selection is superb and you'll get to own some rather unique – for now – pieces. I have planned to include some outdoor walking/adventure type space (with my Jurassic World Dinosaurs) in my city layout so this will go perfectly!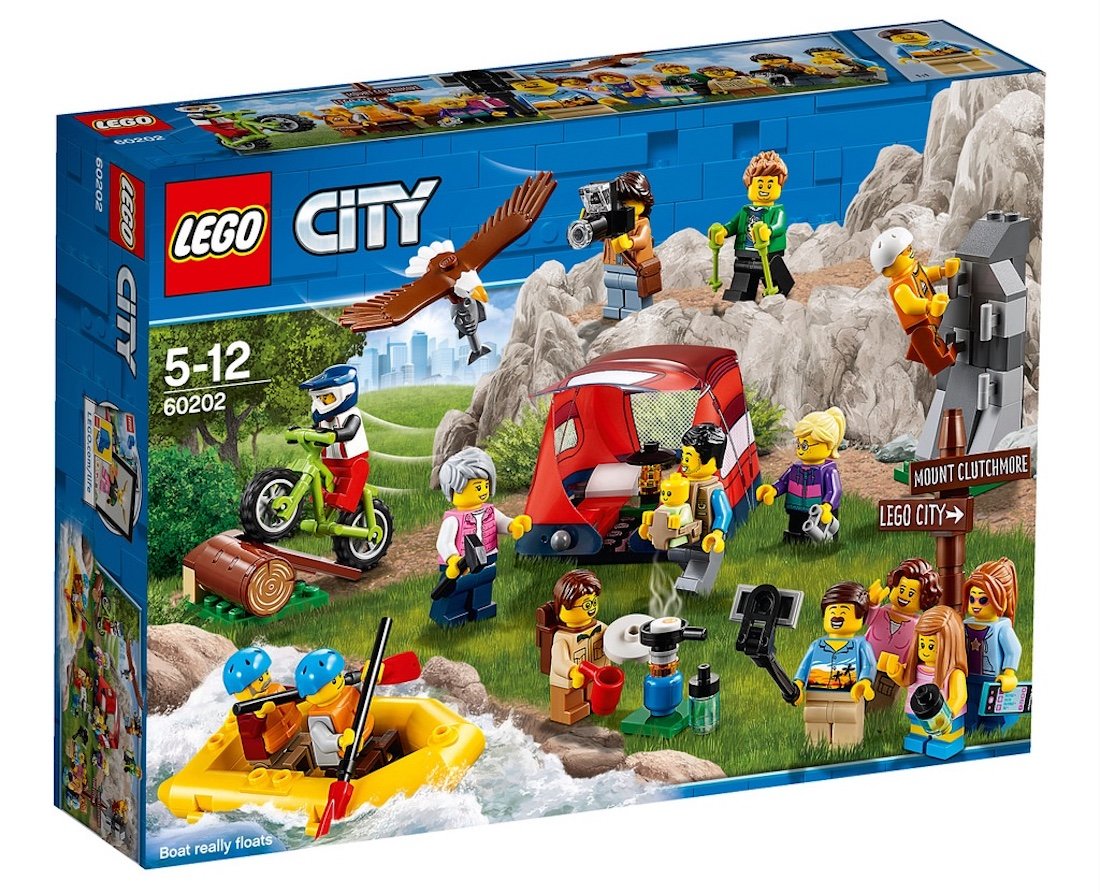 For more photos and details of this set, head on over to The Brick Fan.
If you've enjoyed this review please comment and share it. And be sure to follow GJBricks on Twitter and YouTube.